Fae Reviews, your trusty companion in your Fantasy-Romance reading journey.
Want to Know More about Fantasy-Romance? Click Here!
What You Can Expect
Publication Calendar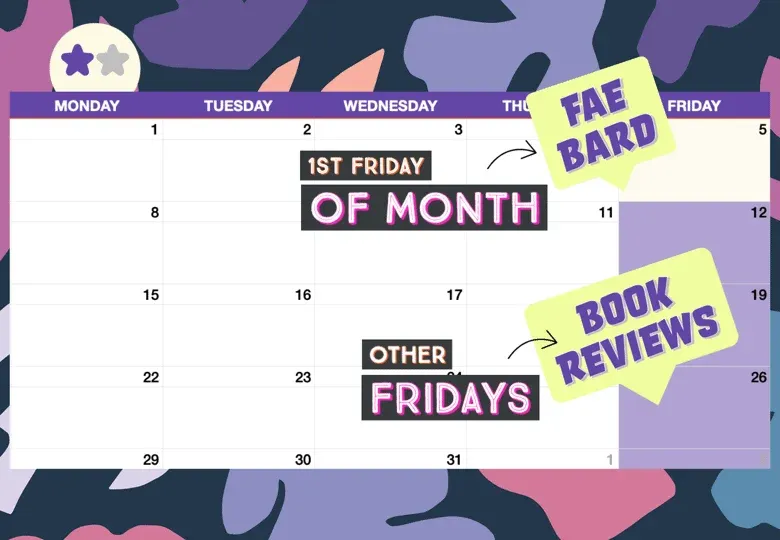 Make sure to subscribe to receive my 🎥 videoletter Fae Bard and 📚 book reviews right at your inbox!
Also, if you choose to become one of our High Fae members—our premium subscription plan—you'll have access to Fae Lounge, my exclusive library with "behind the scenes" content of books. Expect periodic new shelf additions.
---
About Me
My name is Diana F. Blanco. Here are a few notable things about me…
I'm a book slayer.
‣ I read 100+ books a year.
My publication schedule works like a clock.
‣ I wrote 50+ reviews last year.
‣ Expect the content in the set frequency.
Fae Reviews has been featured by the JABberwocky Literary Agency.
‣ You can check it
here
.
Fantasy-Romance is my favorite genre.
‣ There are always books to read, but I'm well acquainted with the genre.
‣ I've read 100+ Fan-Rom books so far and counting.
---
Visit me on Instagram and Youtube.