A Forbidden Fate by Kaven Hirning (Book Review)
Good premise, but I wasn't hooked by its arguments. It felt like not much was revealed and not much was solved. The story was like a vine that grows with the intention of getting entangled instead of reaching towards the light. Still, there's more coming out of this story as this is the first Book.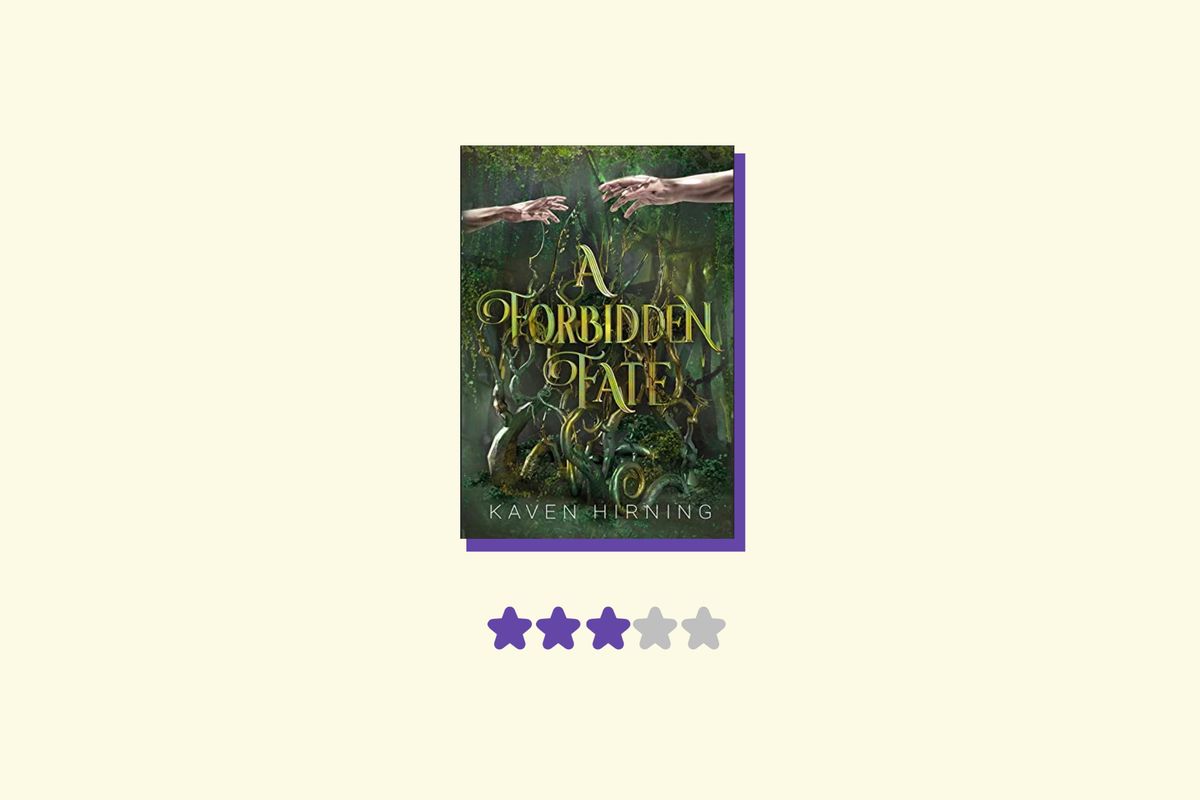 Review
Book: A Forbidden Fate
My Rating: ⭐️⭐️⭐️
Author: Kaven Hirning
📕Buy link at the end of this post ⤵️
---
I've been struggling to put into words what I feel about this book. The description looked very promising, and maybe my expectations played against me this time. First, I had no idea this was a book series. In fact, one of the reasons I chose to read it right now, was because I thought it was a standalone. I wanted to have the satisfaction of getting the whole story in one reading. You, my fellow reader, must know how anxious we can get waiting for further sequels to arrive.
I was wondering actually, how Hirning was going to close up the plot, being at 90% in my reading, without an end getting near. I checked on Goodreads and Amazon, even tried to go back on her Instagram, but couldn't find were someone could have advertised this as a series. You can imagine my shock when the book ended in a cliffhanger.
Expectations aside, the premise is good. The story in itself is not bad either. However, I found myself not completely sold by the arguments. We have a young princess and prince—Idalia and Braizen—who have feelings for each other, but have been cursed. Therefore, they cannot touch or they will die together with their kingdoms—the latter are long-time enemies.
"To be with him is to die, but to be without him is no way to live."
On the Arguments and Characters
The reason for the curse itself is one of those arguments I can't wholly wrap my mind around. It wasn't sufficient. We have Gods involved. Aren't they supposed to protect their people instead of wanting their demise?
🚨—MINOR SPOILER ALERT— [And just because swearing on their names was involved? Either there's more of an explanation on why the act of swearing is a problem or you choose another justification for the curse. The whole story goes around that curse. So, there needs to be strong arguments to support it.]🚨
Even the kingdoms feuds are loosely justified. And those feuds are what started the whole conflict of the story. So, [as characters] shouldn't you investigate thoroughly what might have happened instead of just assuming and throwing accusations and restarting a war? All the characters are too superficial in their logics. They don't process information. They don't stop to think and act accordingly. They are too basic in their emotional reactions. As a consequence, the conflicts arise without enough storyline to hold them. It's almost like things happen just because.
On another topic, I understand when characters are in denial or they need to work their problems and fears so that their relationship can happen. It would be boring otherwise. Protagonists should face difficulties to achieve their goal and find their happy ending. Now, when they are staring at the facts, when the truth is right there in front of them, keeping them in that loop of not knowing what is happening, just doesn't work. Instead of a character facing his issues, you're portraying a character who is basically dumb or lacking basic logic or intuition. Moreover, Idalia and Braizen at some point even looked like two spoiled children fighting.
"Does he think I'll listen to him? What can he do? He can't grab me and drag me back." [Meanwhile, Idalia runs straight to danger because of course, it's better to be stubborn.]
I wasn't hooked.
All in all, not much is revealed. Not much is solved. The story is like a vine that grows with the intention of getting entangled more and more instead of moving forward towards the light, like a maze without a beginning or end.
❤️ Enjoy This Review?
Come back next week for a new review, and stay for the journey. If you haven't yet, explore Fae Reviews to make sure you are getting all the benefits.
---
---