Corrupt (Devil's Night, #1) by Penelope Douglas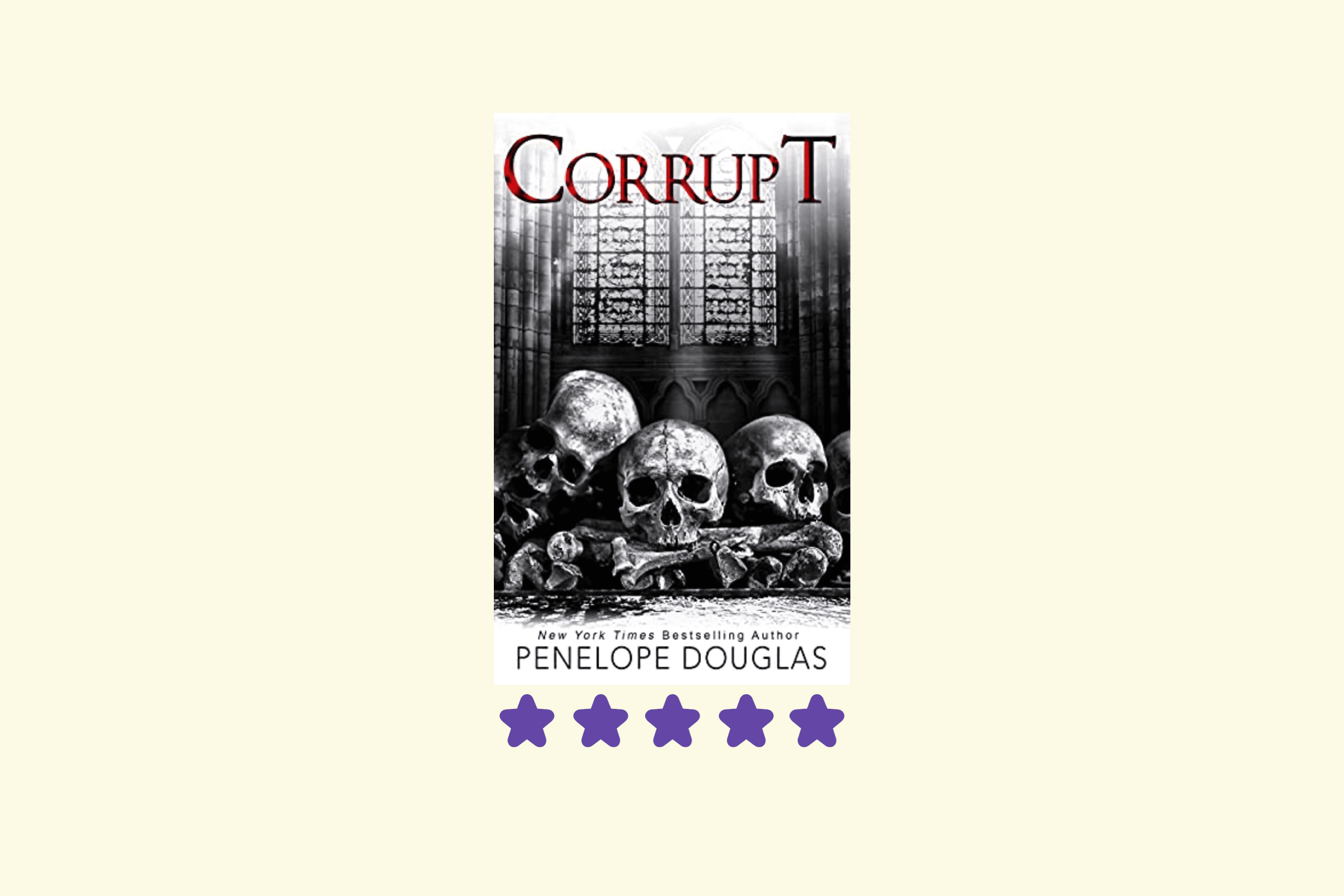 Romantic novels may not be for everyone, but we certainly need the lightness and hope that characterize most stories from this genre. However, from time to time, it's refreshing and exciting to find romantic stories that don't follow the typical pattern. When romance is combined with depth and intrigue, we have a story worth reading, even if you're not a fan of romance.

In Corrupt, we're first introduced to the story with an uncommon book cover. It almost feels you're about to read a crime or detective story. And even though there are certain elements of mystery and crime, the story evolves into a forbidden romance between the main characters. Kissing Booth with a bit of Fifty Shades of Grey comes into play with the innocence and good-girl appearance of our protagonist, Erika--a wolf disguised as a beautiful sheep--, secretly and not so secretly in love with the older-bad-boy brother of one of her youth friends, Trevor, who by the way, is expected to eventually conquer her.

The plot follows our protagonists in a roller coaster of emotions, desire, tension, family pressures, and revenge; well written, conflicts well resolved, and very much worth your time reading.
💜
Does your TBR needs more passion, hope, and love? Check out my "Romance" category to discover more stories.
---
Corrupt (Devil's Night, #1)
by Penelope Douglas
You can get it at your favorite place. However, you can buy it via Bookshop.org to support local bookstores.
Disclosure: I am an affiliate of Bookshop.org and I will earn a commission if you click through and make a purchase.
Buy link
---
❤️ Enjoy this review?
Check out my Friends of Fae Reviews subscription Plan. It might be a great fit for you.