Flying Solo (Review)
Linda Holmes brings a whodunit mixed with romance following journalist Laurie while she uncovers the story behind her late great-aunt wood duck relic and reencounters with her first love Nick. An enjoyable read filled with mystery, love and adventure.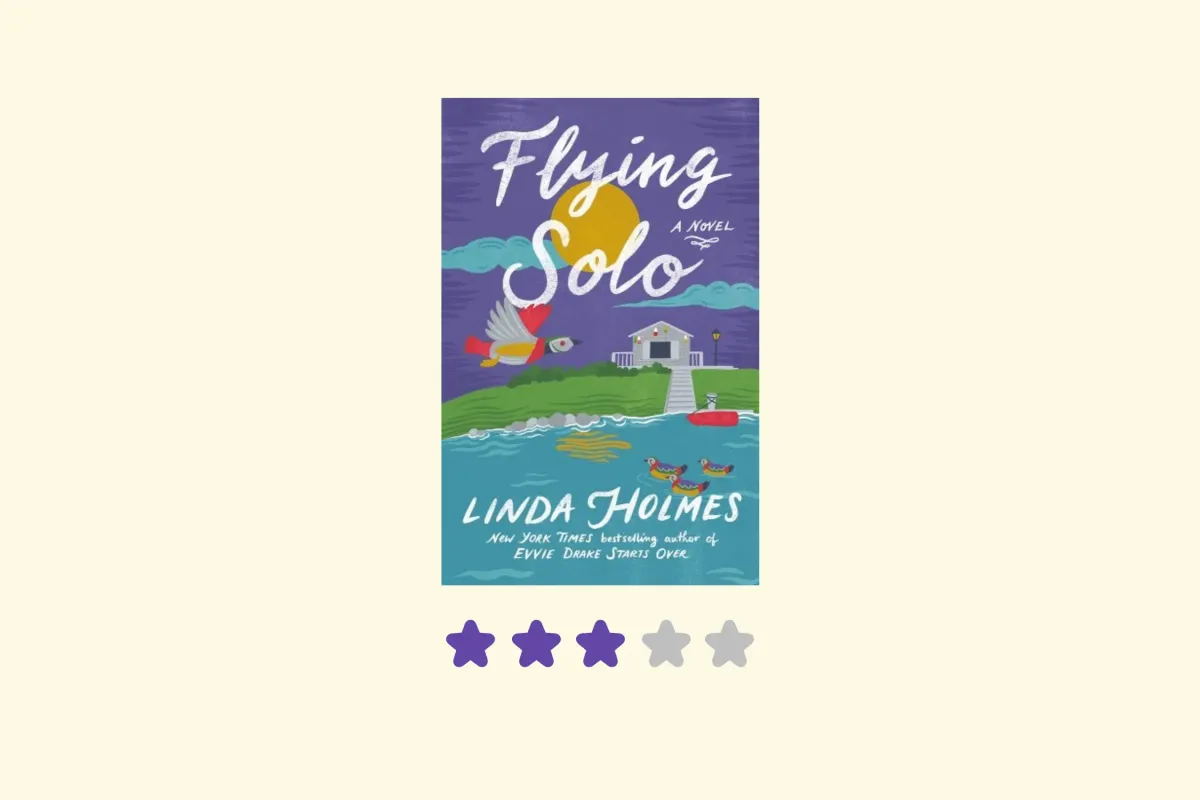 Book: Flying Solo
Author: Linda Holmes
Rating: 3
Linda Holmes brings us this time an enjoyable love story. Although, I have to say, it was more a mystery story than a romantic one, even when love was obviously in the air. In fact, I'm always pleasantly surprised when romances bring more to the table. I usually see this genre as a refreshing reading, one with which you can identify or relate with the characters' conflicts and also find hope in happy endings. This said, when a deeper trauma or struggle is brought to the table, or in this case a whole facet to a love story, it becomes even more interesting.
In "Flying Solo," Laurie travels to her small hometown to take care of her great-aunt stuff after she died. While she is going through all her paraphernalia, she founds a wooden duck. It's beautifully crafted, and the way it seemed to be hidden sparks her curiosity. As a journalist, she feels the need to uncover the story behind that piece of wood. Through the journey, she loses the duck, but is committed to recover it even under wild circumstances. She embarks on her little adventure, almost at her forties, together with her lifelong best friend June and high school sweetheart Nick.
Romance-wise, Laurie is clear that she doesn't want to get married. She enjoys having her own place, freedom and rules. Along the way, she might discover she is no that willing to be lonely. That's where Nick comes to play a part. Will they get together? You'll need to read the book to find out. I will say though, that I missed an epilogue. I felt I needed a bit more of an explanation on how everything ends, maybe a more descriptive look into the future—even if was only the immediate future.
💜
Does your TBR needs more passion, hope, and love? Check out my "Romance" category to discover more stories.
One last thing I want to say about this book is how Linda Holmes connected her two latest books, this one, Flying Solo, and Evvie Drake Starts Over.
"'We have a baseball coach at the high school who used to pitch for the Yankees.'
Laurie turned to him. 'How did that happen?'
'His fiancée lives here. Do you remember Evvie Ashton? […]"
I read the latter a long time ago and didn't remember the town it was set in. Therefore, I didn't make the connection until I read the dialogue above mentioned. It was fun to reminisce Evvie's story, to mention her in this latest book. It's a noninvasive way of creating a mini universe with her novels without interfering with the individuality of their lives and conflicts.
I can't deny I prefer Evvie Drake Starts Over over Flying Solo, but it was a pleasant read nonetheless.
---
❤️ Enjoy this review?
Check out my Friends of Fae Reviews subscription Plan. It might be a great fit for you.
---
Flying Solo
by Linda Holmes
You can get it at your favorite place. However, you can buy it via Bookshop.org to support local bookstores.
Disclosure: I am an affiliate of Bookshop.org and I will earn a commission if you click through and make a purchase.
Buy Flying Solo
---