For the Wolf (Wilderwood, #1) by Hannah F. Whitten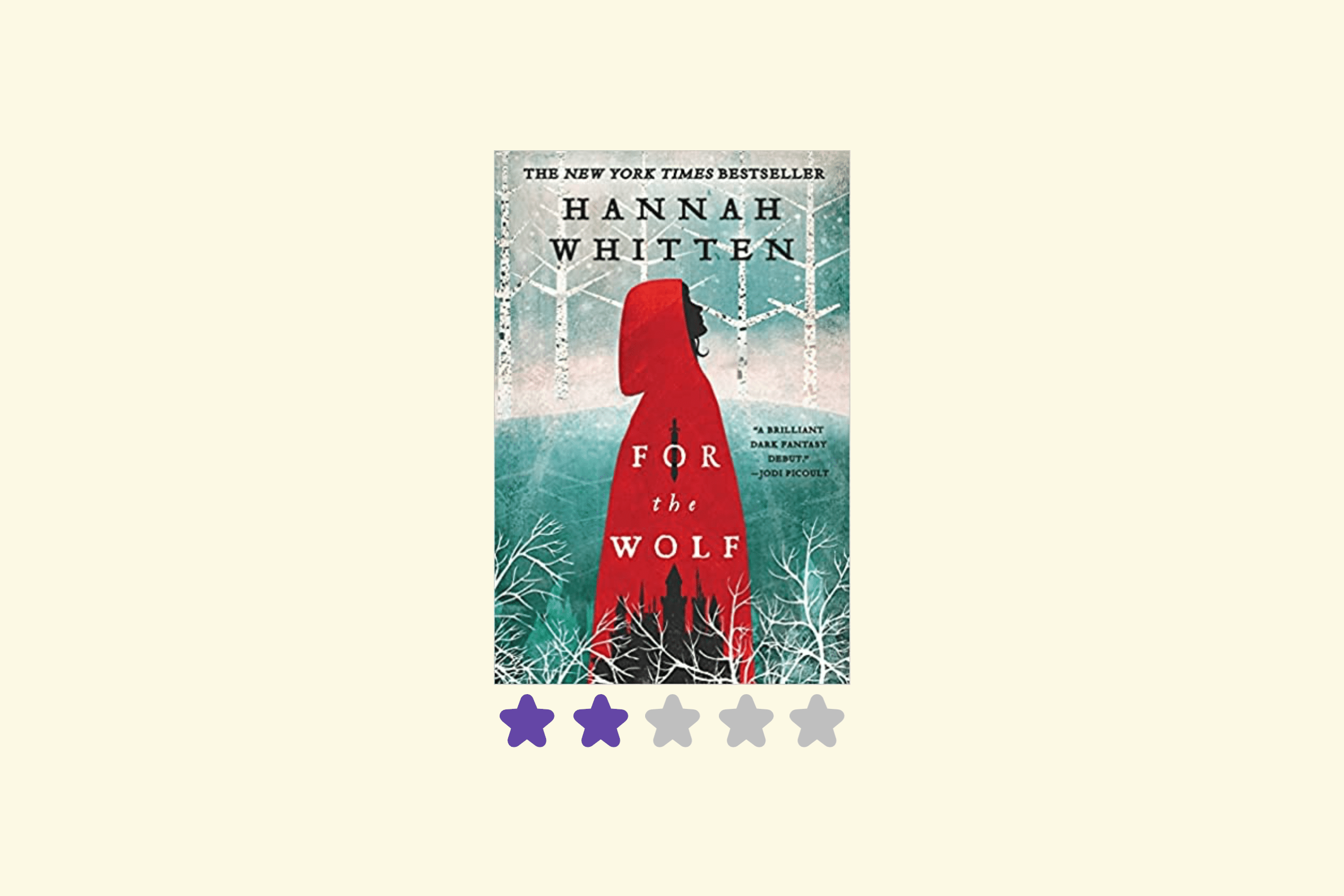 ** spoiler alert ** Confused... That's how I feel after reading this book. I was a little bit scared at the beginning of this being a take on Little Red Riding Hood. However, I was intrigued by Red's magic and The Wolf being a man.

That said, confusion. The first half of the book went slow for me. Things were happening, but not enough to build up to a climax. The romance started unfolding into half of the book without much protagonism, meaning it didn't hook you as you would wish. Then, in the last 10% of the book so many things happened that I remember asking myself, is this book ever going to end? How is there going to be a second book if we're going to be told everything already? Nevertheless, I felt the actions weren't given enough room to breath or to grow. The climax? Nowhere to be seen really because the minute it seemed the story was going to explode, the characters' assumed the conflict was solved and the story deflated a little bit. Then something else happened and the story tried to rise up again, unsuccessfully. Either you go all the way up or don't climb at all, but this back and forth was disappointing to me. One minute the Mark disappeared, the next minute someone was bound again. One minute the forest was cured, the next minute is was doomed. I missed stronger arguments, better solutions to the problems.

I was also disappointed about Red. I thought she was going to be a strong female character. After being brave, even if inspired by fear, to go to the Wilderwood, and everything she learned there, how could she be so naive when she went back to Valleyda? Her interactions with her sister and other characters, I'm sorry to be so blunt, but it was dumb. She became a dumb character.

I don't want to destroy the book. So, I'm just going to say that the naivety of the characters and the silliness of some of their actions and reactions, blew the potential of this story for me.
---
For the Wolf (Wilderwood, #1)
by Hannah F. Whitten
You can get it at your favorite place. However, you can buy it via Bookshop.org to support local bookstores.
Disclosure: I am an affiliate of Bookshop.org and I will earn a commission if you click through and make a purchase.
Buy link
---
❤️ Enjoy this review?
Check out my Friends of Fae Reviews subscription Plan. It might be a great fit for you.