Love on the Brain by Ali Hazelwood (Book Review)
Ali gives us another story of women in STEM. Meet Bee, a neuroscientist about to lead the project of a lifetime with NASA. That is, until she finds out she'll be co-leading it with grad-school nemesis, Levi. From enemies to allies, from hate to love? Is this that kind of story?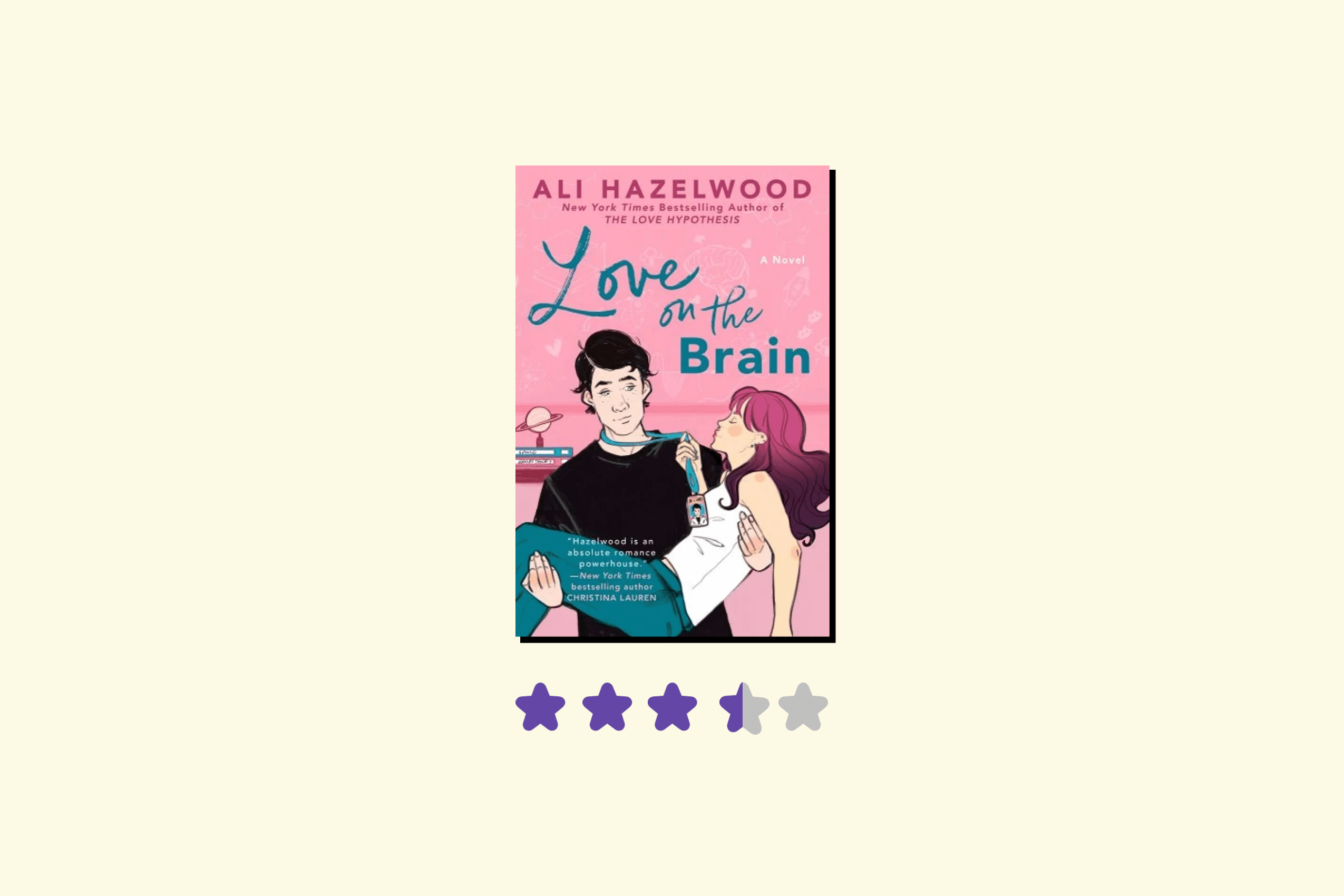 Review
Book: Love on the Brain - ⭐️⭐️⭐️.5
Author: Ali Hazelwood
Buy link?: at the end of this post ⤵️
---
How does a neuroscientist become a Romance writer? Fascinating, right? Well, in my personal opinion, Ali Hazelwood has been doing a great job at it. She has quickly become one of my favorite writers in this genre since she published "The Love Hypothesis—" a book I've read and re-read, and plan on revisiting every once in a while, by the way.
I love that she has created her own niche, writing about women in STEM. It's very original. Also, she adds this nerdy quality to her novels, bringing complexity with the science part and terms, that makes her books interesting. Moreover, we are not only reading a romantic story. She is raising awareness about the scientific world, about the problems scientific women have to deal with, and therefore, trying to breach that gender gap.
💜
Does your TBR needs more passion, hope, and love? Check out my
"Romance" category
to discover more stories.
In "Love on the Brain," Bee has gotten the job of a lifetime. She will be leading a project on NASA. Finally, here's the chance for her career to rise to the stars. However, she soon discovers she will be co-leading it with her grad school nemesis, Levi. But that's not the only thing she will have to deal with. Politics, gender biases, ghosts from her past, they will all come to hunt her. Somewhere along the way, Levi seems to be taking more and more her side. Will her nemesis become her ally? Will her past crashed with her present? What will her future look like?
I'm not going to lie to you. I enjoyed more "The Love Hypothesis." There's something about it that captures you. Between Olive's fun personality and Adam's brooding character, they are just a couple to fall in love with. In this book, though, there was a moment where I had my doubts with Bee. I know part of a romantic novel is seeing our characters doubt or deny their feelings for each other. That is usually the main obstacle in these stories. However, Levi's feelings couldn't be more obvious. They were written all over his behavior. So, Bee could be in complete denial, as much as she liked, with her own feelings. However, at some point it didn't feel credible when she treated Levi's behavior as a simple crush or casual thing.
This said, I also felt Bee's romantic evolution was slightly abrupt. It's a book, I know. We don't have all the pages in the world to allow feelings to grow as in real life. Nonetheless, it went a bit fast, from zero to 100, for me. Lastly, there was a turning point in the book when she realizes something important, and even though a lot of incredible and romantic things were said, she sticks with:
"I want to push her against a wall, and I want her to push back."
I know sex sells the deal. But this is a rom, too. Where's the smoochy in that statement?
Now, let's move to the positives. I don't want to spoil anything, so let me just say that there's a Twitter account involved and I loved everything that happened around it. I enjoyed Bee's determination, her fight to win her spot in life. It was funny to contrast her professional persona with this quirky fun woman with hair the colors of the rainbow and piercings and tattoos. What a way to crush stereotypes! Levi, as well, you get to know almost two different people. But, I guess, it's like a coin, or a book. There's more than just one side or just a cover.
It was a fun read, and even I'm probably still team Adam and Olive, I can't wait for more stories like this to come.
---
⚠️
Disclosure:
I am an affiliate of
Bookshop.org
and I will earn a commission if you click through and make a purchase.
---
❤️ Enjoyed This Review?
🚀
Get Started
:
Make sure you are getting all the benefits of Fae Reviews.
Come back next week for a new review!