☃️ New Year... New Possibilities
I hope you're doing great. Getting ready for Christmas? Here's our last issue of this year. We'll spend the rest of the month preparing new goodness for you coming up next year. I wish you a Merry Christmas and Happy 2023. See you soon, Diana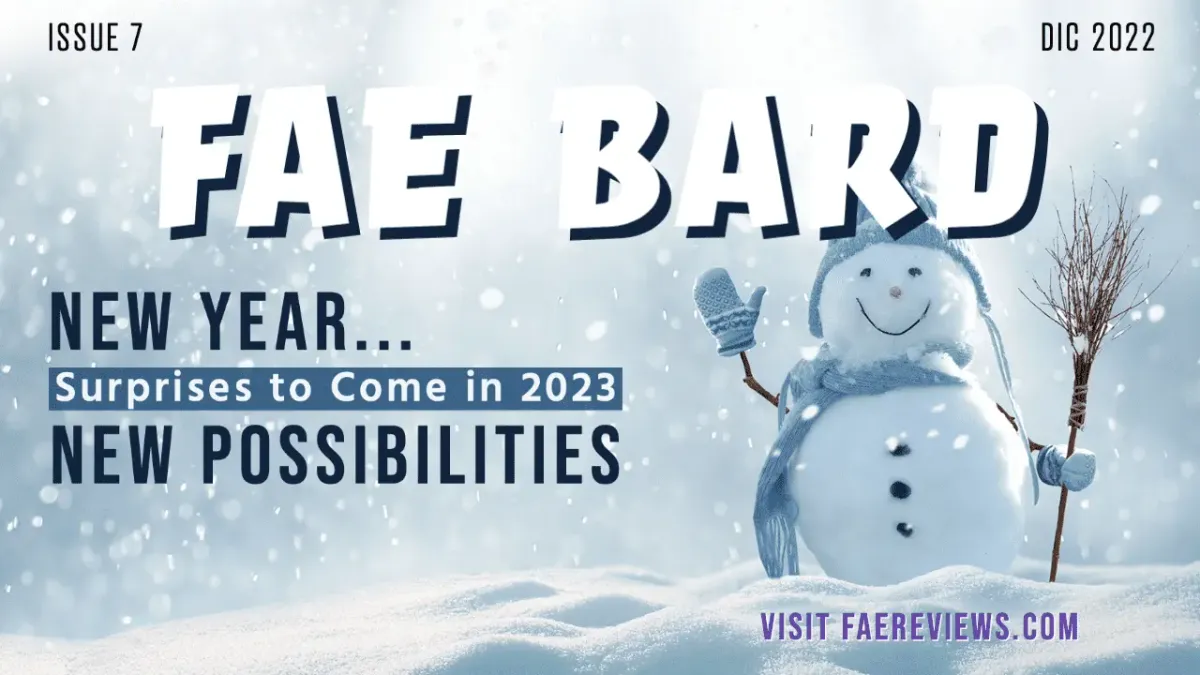 Welcome to Fae Bard, an indie-monthly-publication that celebrates the joy of reading Fantasy-Romance books, and books in general.
💬 In This Issue...
Last Review of the Year!: We end this year with a flamed cliffhanger.
Your Opinion Matters: Help me improve Fae Reviews.
In the News: Important announcements to make.