Once Upon a Broken Heart by Stephanie Garber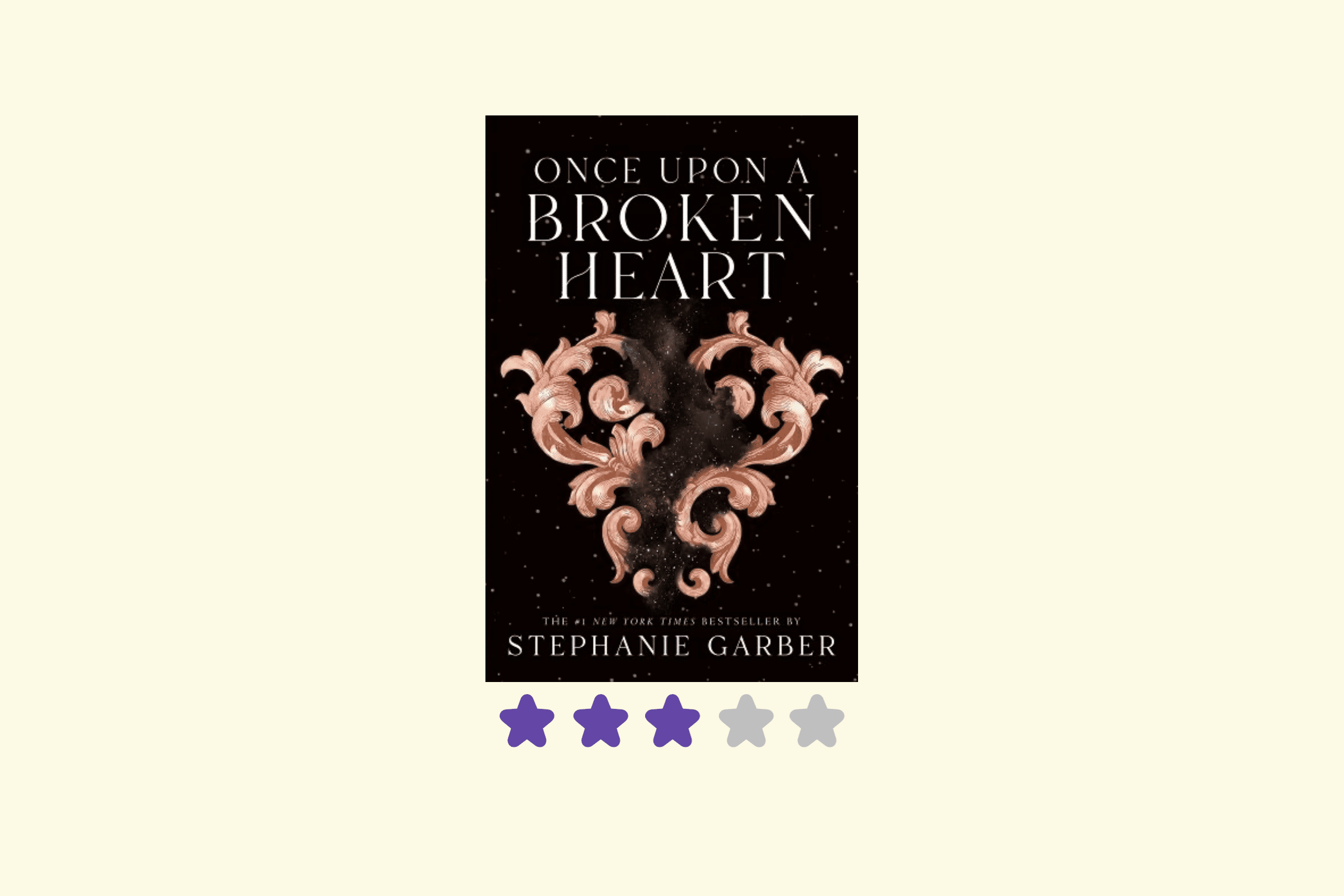 Review
Book 1: Once Upon a Broken Heart - ⭐️⭐️⭐️
Series: Once Upon a Broken Heart
Author: Stephanie Garber
Book #2 review?: The Ballad of Never After
🛍 Buy Link? At the end of this post ⤵️
---
"I believe there are far more possibilities than happily ever after or tragedy. Every story has the potential for infinite endings."
The title speaks a lot for itself. In fact, I was a bit afraid of reading the book because of it. However, as they say, don't judge a book by its cover, right? Or in this case, by its title. That said, this book does respond to what it promises in those five words.
"Once Upon a Broken Heart" reminds me of a Disney adaptation of a fairy tale. It narrates the story of Evangeline in her quest for her happily ever after. It starts with her finding out that the love of her life, Luc, is going to get married all of a sudden. She feels something is wrong there and needs to stop the wedding, not only to stop her heart for broking, but also to prevent him from making a mistake. In order to do this, she goes to the Prince of Hearts, one of the Fates, an immortal with the power to abide by her wishes in exchange of dangerous promises and possible dire consequences. Blind by her love, she goes forward with the bargain and realizes later in the road that she is the key in a more complex game of mystery and prophecies.
Evangeline story starts with tragedy. At the beginning it felt nothing more than a simple fairy tale. As the story progressed, it got more exciting. However, I found Evangeline's character to be shallow. I had the impression that Evangeline wasn't really in love, but in love with the idea of love. In other words, she was obsessed with the 'happily ever after.' Her pursuit to get together with Luc has its merits, but how she then changes her goals so easily makes you feel that the who doesn't matter but getting the result does—the happily ever after.
Also, I'm torn with the story because even though things happened and you get partial answers to your questions, by the end, the same questions remain. It's almost as if the story ended where it began. There's no clear understanding of the why's and what's of the plot. You know what she wants. Your sort of know what the Prince of Hearts wants, but what's his aim? In other fantasy romance books, you meet a protagonist and a bad guy. You know there's going to be a battle between the two to solve whatever conflict is involved. You don't know all the details at the beginning, but you know the story is moving towards that. Here, I feel the story is moving and moving, but doesn't really gives many steps forward. It's more like moving in circles. Moreover, I don't know where's the light at the end of the tunnel, where's the North.
That said, I'm very curious to understand all the plots Evangeline has been involved in. I wasn't satisfied enough to how things ended in book 1. Not many puzzle pieces were shown or matched. For this reason, I guess we'll have to wait later this year for the next release.
❤️ Enjoy this review?
Check out my Friends of Fae Reviews subscription Plan. It might be a great fit for you.
---
Disclosure: I am an affiliate of Bookshop.org and I will earn a commission if you click through and make a purchase.
---