People We Meet on Vacation by Emily Henry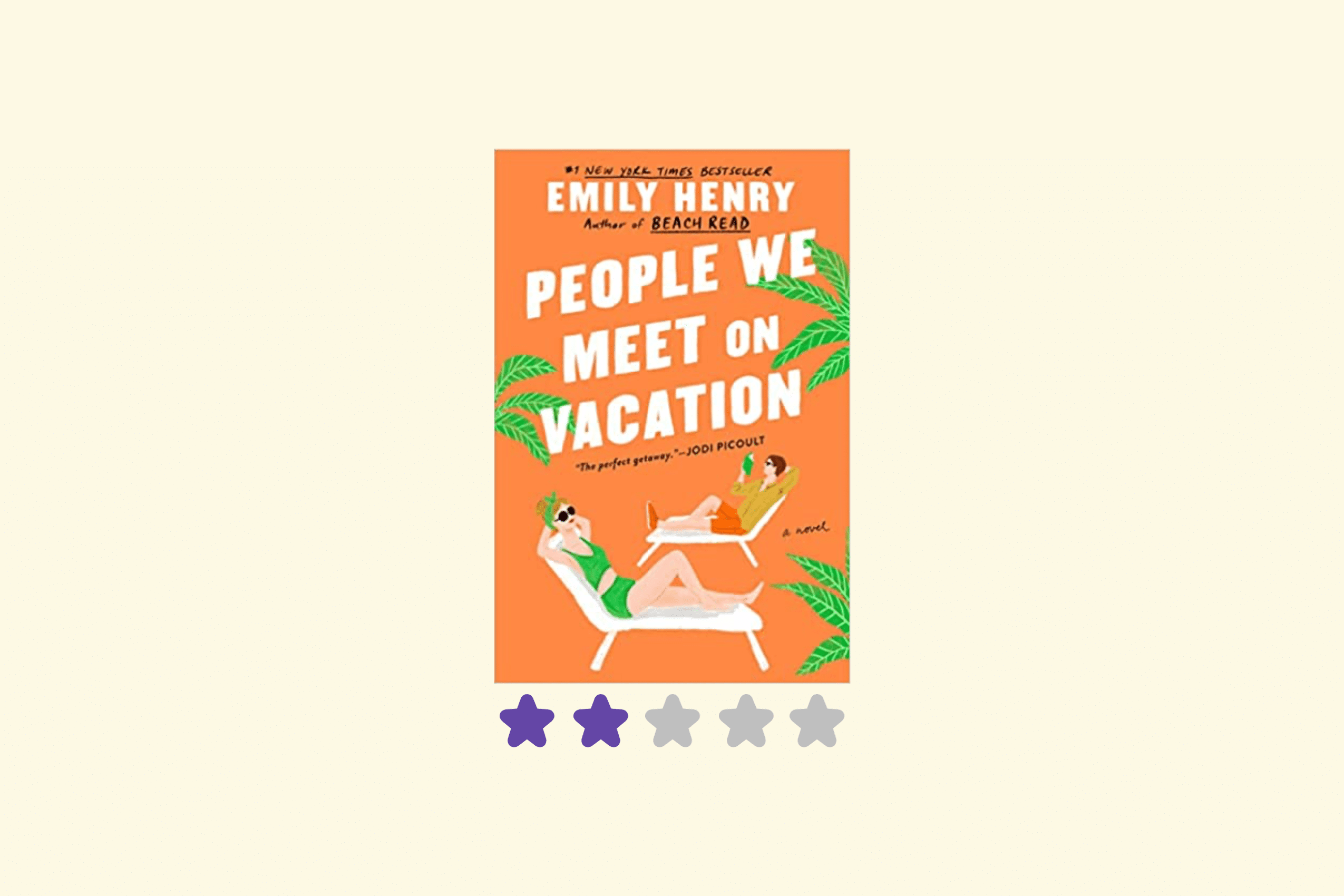 Beach Read is one of my favorite romantic novels. However, to equal or top it is a difficult job, and unfortunately for me, People We Meet on Vacation didn't do it. Let's start with the title. Does it have to do with this amazing passage from the prologue?

"Like a good book or an incredible outfit, being on vacation transports you into another version of yourself. [...] You're whoever you want to be." (p.1)

Here is my problem. The main characters don't meet on vacations. True, they show a self that may be different from how other people perceive them or how they behave in their daily lives. This said, I find the title misleading. The story is about two people, who become best friends and decide to take a yearly summer trip just the two of them. They know each others' peculiarities to the core. So who meets who on vacation? Their platonic selves? Their true selves? Their repressed selves? Still, I'm not convinced the title captures the essence of the story.

Moving forward, the story itself is enjoyable. Some will say it's a cliché. Now, if you love romantic stories you'll know there's always going to be some kind of cliché involved. Romantic stories aren't about inventing the wheel. Everything in life is a remix. And, we need the hope and happy endings from our clichéd love stories. I always say that if it's told on a book/movie/etc. it's because it's happened in real life somehow.

Then, why two stars? My rating lies in the way the story was written. Going backwards and then moving to the present is a viable and effective tool. However, going back and forth every chapter, meaning one chapter happens Summers ago and the next in the present Summer, becomes dizzy. You lose the flow of the story. It doesn't move forward in any direction, neither you find out what happened in the past that damaged their friendship, nor you get nearer to knowing what will happen in the present. In fact, I applaud that after important events in chapter 26, chapter 27 continued in the present. From that point on, I finally felt the story was going somewhere and easily flowing.

So, it's ok to be in the present and jump backwards to give us some hints on the main characters relationship. Now, when to do it and for how long? That's the question. Even when not all the previous Summers to the debacle were thoroughly narrated, it felt they were. We want to get involved in their love relationship. We might not need so many details about so many of their trips together.

Another important aspect for me has to do with catching the reader's attention. I understand you have to build the story, give us some suspense. Nevertheless, the big reveal of Poppy's and Alex's conflict happens when you've reached about 80% of the book. It's too late. So late that, for me, it lost power. I found myself asking, is that all that caused them to stop talking to each other? Moreover, this also caused the ending to feel a bit rushed. I would have enjoyed more depth when exploring each other's personal problems (considering they both decided to see a therapist) and how that led them to choose their final course of action.

All in all, I still appreciate the opportunity of reading this book. Please note this review is my constructive criticism with the desire of helping writers and other readers in their journeys. It's published with the utmost respect to its author.
💜
Does your TBR needs more passion, hope, and love? Check out my "Romance" category to discover more stories.
---
People We Meet on Vacation
by Emily Henry
You can get it at your favorite place. However, you can buy it via Bookshop.org to support local bookstores.
Disclosure: I am an affiliate of Bookshop.org and I will earn a commission if you click through and make a purchase.
Buy link
---
❤️ Enjoy this review?
Check out my Friends of Fae Reviews subscription Plan. It might be a great fit for you.