Planet Lara: Tempest (Welcome to Planet Lara, #2) by Eliza Gordon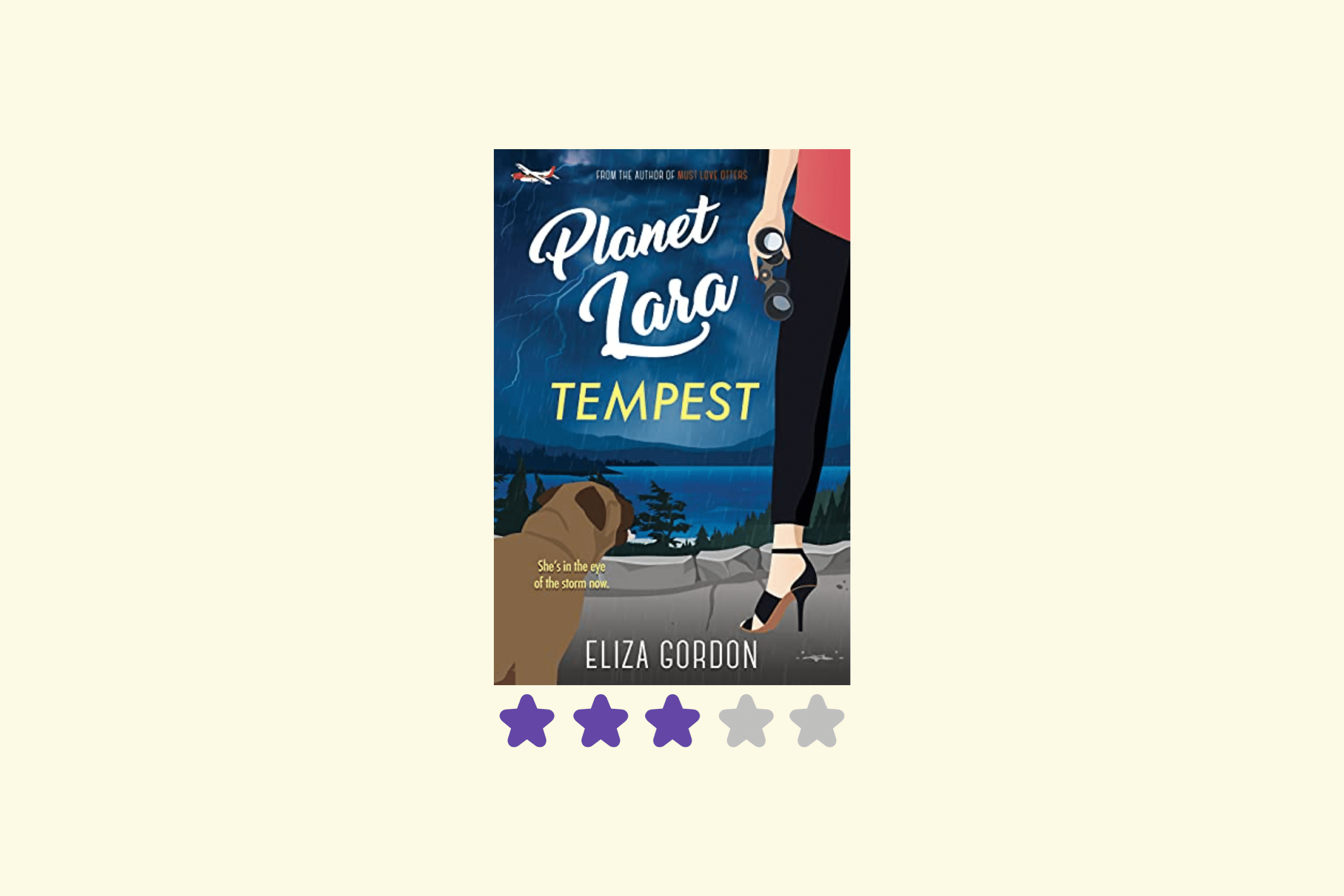 I'm a romantic at heart. That said, there are different kinds of romantic stories. Contemporary novels in this genre are usually light; same old, same old in different contexts, which is fine. However, I appreciate every time I get to read a romantic novel that brings more depth into the equation. This is the case of Planet Lara. Not only we get to see how Lara's romantic relationship evolves, how she battles and conquers her inner demons to let in love, but also how the characters get involved in a mysterious crime/conflict.

In book 1, we get to know troubled and pampered Lara. We get to hate her a little bit for how superficial she is. We learn to empathize with her after learning more about a world so foreign to the average middle class person. We also get to see her relationship with Finan flourish and how they uncover and throw out the Dea Vitae from Thalia Island. We are left though with the mystery of Jacinta Ramirez and Lara's mother, which we assume will be explored in book 2. Also, Finan has decided to take a break, so we are not sure what's next in that relationship.

Let's get into book 2, then. Things happen, for sure. However, most of the important action isn't exactly linked to the main conflict. There are accidents and nature and problems with running the island. None of that has to do with Jacinta and Cordelia. In this regard, we get questions and questions, but the different characters involved choose to withdraw information from each other. Therefore, we are left with no or little answers. Their lives could be at stake. Still, they choose to select which information should be revealed to the police or to the others involved. At some point it stopped making sense to me. It stopped building the story into a climax and more filling the space for book 3 to take charge.

Moreover, we have the other story line, Lara and Finan's relationship. He left to help her sister with her pregnancy. We assume he'll eventually be back. Lara's reaction is expected and understandable, specially after her family history. Now, once that relationship effectively evolved, it was abrupt, in my opinion. Lara was supposed to figure things out for herself, get to know herself and what she wants. Nonetheless, she doesn't get a breather in the story to reflect and grow as a character. Suddenly, we get to see Finan and Lara again, just like that. Nothing has really changed in Lara. So, why they didn't happen then but they do now. You'll se what I mean by then and now once you read the book.

All in all, it's not a bad book. It's not the greatest book either. I love when books in a series, each has something to tell on its own that also contribute to the series as a whole. Most of the times though, the middle book is more a filling than a necessary step in a story. If I could show you an example, I would pick Hafsah Faizal and her series Sands of Arawiya. It's a two-book series. I don't know how the book deals work, I mean if authors are requested a three-book series in advance or if they or the story has a saying. However, if the story doesn't have anywhere else to go, I would choose two books as in the example above, to provide my readers two fast-paced and filled with action stories instead of prolonging the inevitable.

I guess we'll have to wait until December for book 3 to see how everything unfolds.
💜
Does your TBR needs more passion, hope, and love? Check out my "Romance" category to discover more stories.
---
Planet Lara: Tempest (Welcome to Planet Lara, #2)
by Eliza Gordon
You can get it at your favorite place. However, you can buy it via Bookshop.org to support local bookstores.
Disclosure: I am an affiliate of Bookshop.org and I will earn a commission if you click through and make a purchase.
Buy link
---
❤️ Enjoy this review?
Check out my Friends of Fae Reviews subscription Plan. It might be a great fit for you.