So This Is Ever After
A quirky and funny Arthurian-inspired tale of romance with a touch of magic…
🎥 In a Snapshot
🔊 Hit play if you prefer to listen to the review: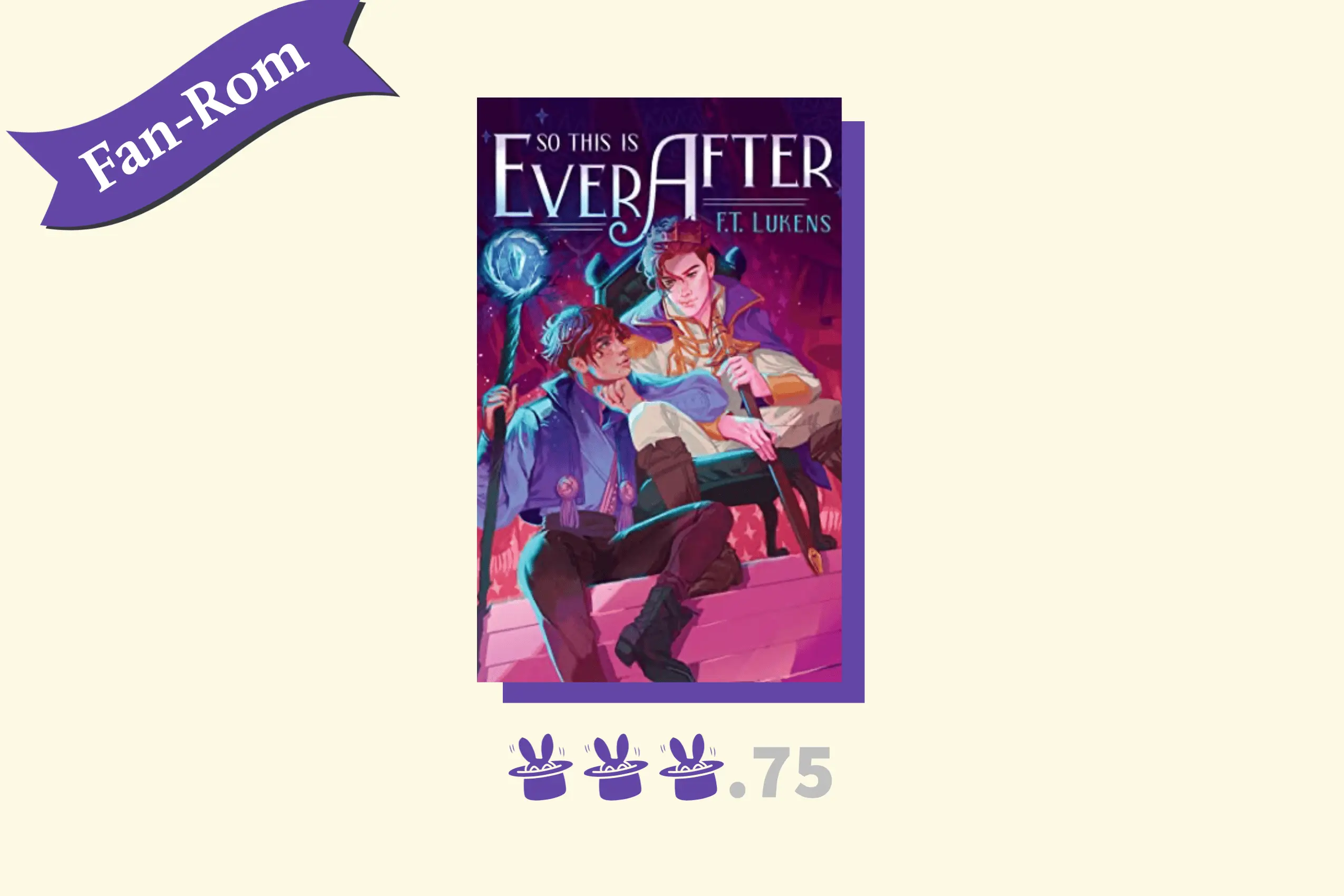 So This Is Ever After - Audio Review
---
Find out what my ⭐️
3.75
rating means
here
!
Highlights
A beautiful aspect to comment about is how we sometimes choose family and the loyalty and bonds that derive from that choice. Also, and unrelated, I liked this reinterpretation of King Arthur's legend. It was quirky and amusing.
What to Expect
YA
LGTBQ+
Classic Rom-Com with magic involved
Friends-to-lovers scenario
Arthurian influence
Prophecies and magic laws
Not too much action
Medium-slow flow
Sarcastic humor
Quirky characters
What I Missed
I agree with fellow reviewers. This book would have been complete if we had experienced the perils and adventure the characters underwent before the story we read started.
Because of the former, and even though there were fantastical elements, I would classify this book more as a Rom-Com than a Fan-Rom. It also helps you set expectations better.
THE END
---
⚠️
Disclosure:
I am an affiliate of
Bookshop.org
and I will earn a commission if you click through and make a purchase.
---
❤️ Enjoyed This Review?
🚀
Get Started
:
Make sure you are getting all the benefits of Fae Reviews.
Come back next week for a new review!