Strict Confidence (Rochester Trilogy #2) by Skye Warren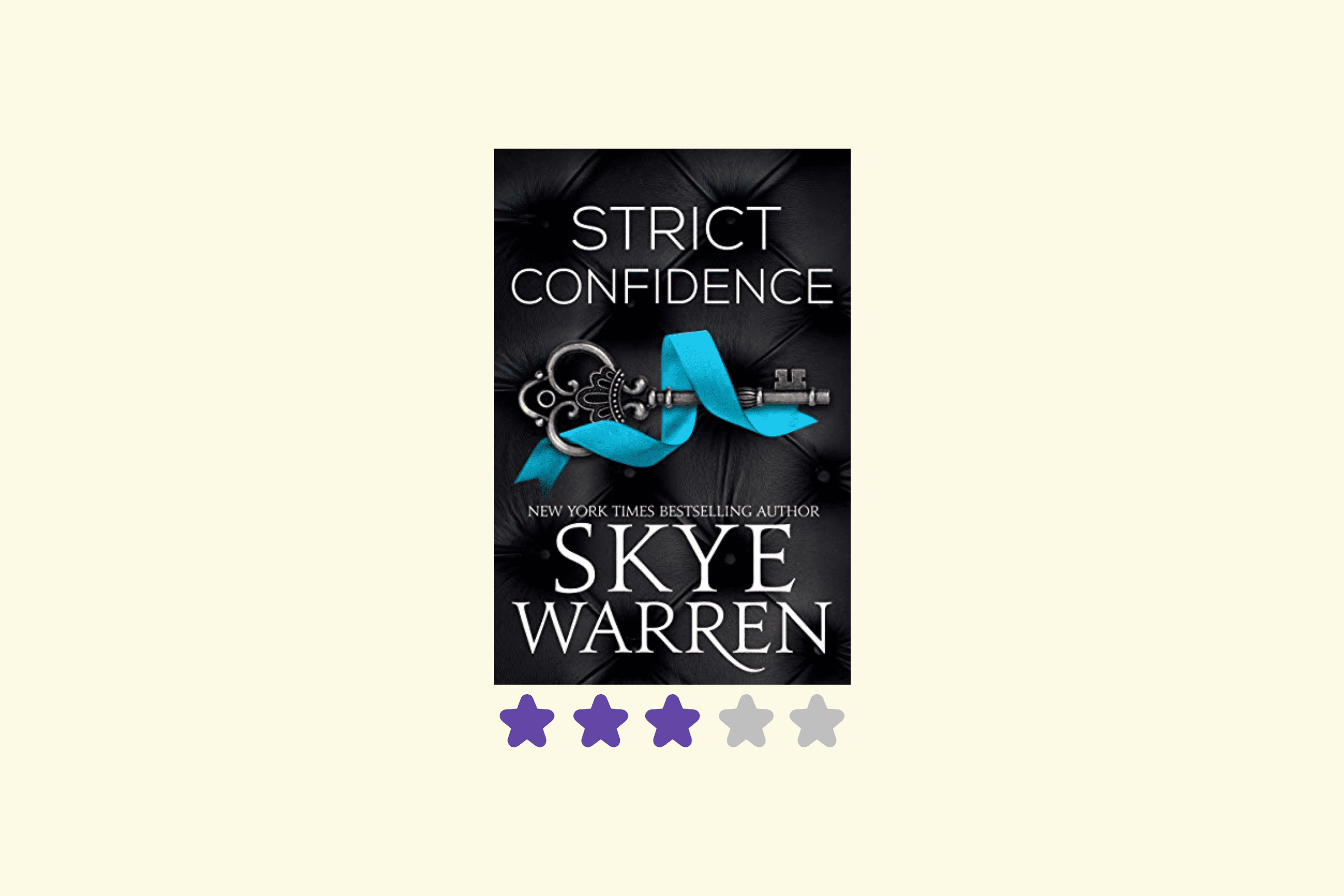 I'm a fan of Skye Warren. I first got into her work with the North brothers series.

I have to admit that the age gap between her main characters—which seems to be a personal trademark as a writer—surprised me at the beginning. It wasn't exactly the age difference, but how young the women are, only in their teens. However, her stories are so compelling that you can't avoid but fall in love with the characters anyway. The innocence combined with the roughness is quite sexy and appealing.

This is why this review is a little difficult for me. For the first time, I feel a bit disappointed with one of her books. Don't take me wrong. Apart from minor typos, I find it well-written. The story is what and how it should be. However, I wish there wasn't a third book so that this one would have felt more complete. I was dreading getting to the end of the story, realizing how I was nearing 90% of the book and not seeing enough striking action for my taste. I post this opinion with all due respect to authors. Nevertheless, is it possible that in order to bring a lengthier book series, we might be losing the story, prolonging what shouldn't be prolonged?

In Strict Confidence, Jane Eyre meets Rebecca. Ghosts from the past seem to try to bring havoc to the already conflicting and passionate relationship between Jane and Beau. Who's behind the chaos, or better yet why? Will distance or proximity help protect each other? And what about little Paige, hasn't she suffered enough?

I can't wait to find out what happens in book 3, Best Kept Secret. I just wished we'd seen a little bit more into the secrets and lives of the characters in this second book, that's all.
💜
Does your TBR needs more passion, hope, and love? Check out my "Romance" category to discover more stories.
---
Strict Confidence
By Skye Warren
You can get it at your favorite place. However, you can buy it via Bookshop.org to support local bookstores.
Disclosure: I am an affiliate of Bookshop.org and I will earn a commission if you click through and make a purchase.
Buy link
---
❤️ Enjoy this review?
Check out my Friends of Fae Reviews subscription Plan. It might be a great fit for you.