The Bound Witch (The Osseous Chronicles, #3) by Ivy Asher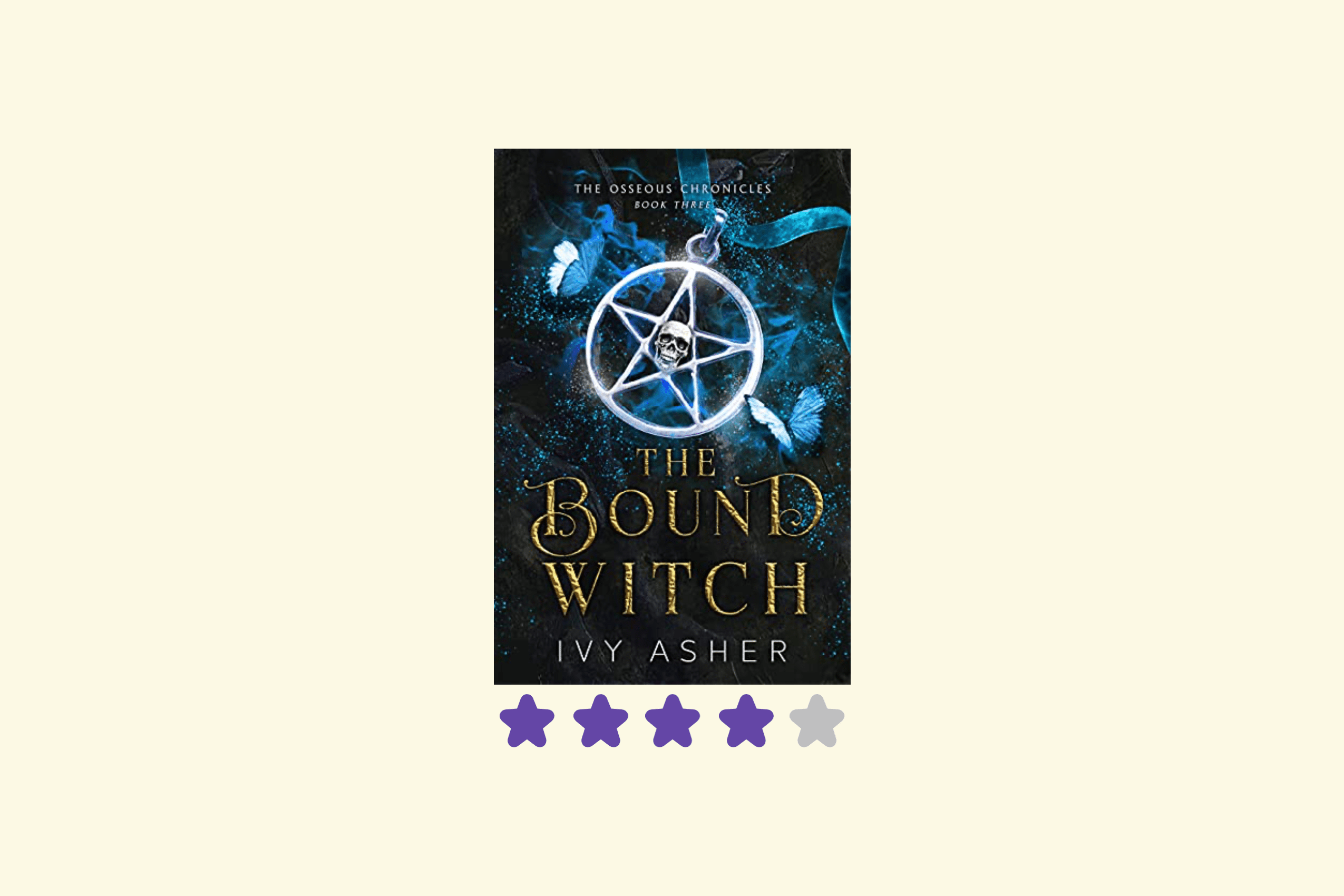 This is a book I've been impatiently waiting for its release, and it delivered. I have to admit that the more I think about the story, the more little flaws I find. However, I'm going to concentrate on my first impressions after I finished reading it.

First of all, Lennox has incredible humor. I love her sarcasm and occasional silliness. I do have to point out though, and this is something frequent in TV series and books, that when a character is in the middle of a fight-or-flight situation, things like joking to yourself or stopping to rest don't make much sense. I get that no one is probably going to attack you, but freezing the action for this kind of reaction makes the moment unrealistic, in my opinion. I'm glad Asher kept it to a minimum.

Second, I applaud how the author presented us with Rogan and Lennox's relationship. It would have been very painful to read a drama of pride and indecision. I mean, in the previous book they told each other 'I love you.' So, awesome that their relationship evolved right away. Nonetheless, they went from zero to 100 in one gulp. I'm not talking about speed, but intensity. The reason why this creates a bit of noise for me is because I'm not convinced how the characters we met in the previous books match with a sappy couple. Weren't they more of a passive-aggressive, love-hate, sarcastic couple? What do you think?

Moving forward, let's talk about this fast-paced story. Specially toward the end, I kept having this knot of anxiety in my chest, a clear indication that the action was on, amazing! I have, though, a bit of a dilemma. At one point I felt things were happening too fast or more like too early in the story. And then at the end like it ended quickly too. Maybe a smoother progression--something was missing in the middle--would have been best. I feel like there were things that could have been explored further to add to the story. For example, there was a moment of grief that felt a bit swept aside. Two lines of dialogue and the scene would have achieved the significance it deserved. Also, there's a part of their campaign against evil that we didn't get to see the effect on the witch community. It would have provided this progression I felt missing to end their war/conflict. In other words, maybe include more battles to win a war as it felt it started all of a sudden and ended almost too easy, too quickly, without much confrontation.

My overall impression, even when the end of the book doesn't really need much continuation, is that a fourth book was coming. If you go through the details of the story, there were some branches that were left somehow cold. You can certainly make assumptions. However, the arguments are inconclusive as to really tell if you would be assuming right or not. These details don't necessarily affect the main course of action, but tying those little knots would have given us an ironclad story, without weaknesses to poke around.

I still enjoyed it very much.
❤️ Enjoy this review?
Check out my Friends of Fae Reviews subscription Plan. It might be a great fit for you.
---
Disclosure: I am an affiliate of Bookshop.org and I will earn a commission if you click through and make a purchase.⤵️
---