This Woven Kingdom by Tahereh Mafi
This is a story with captivating characters, and not just its protagonists. Some twists and turns, plus a cliffhanger is all you need to hope book 2 comes soon. Read full review below. Enjoy :)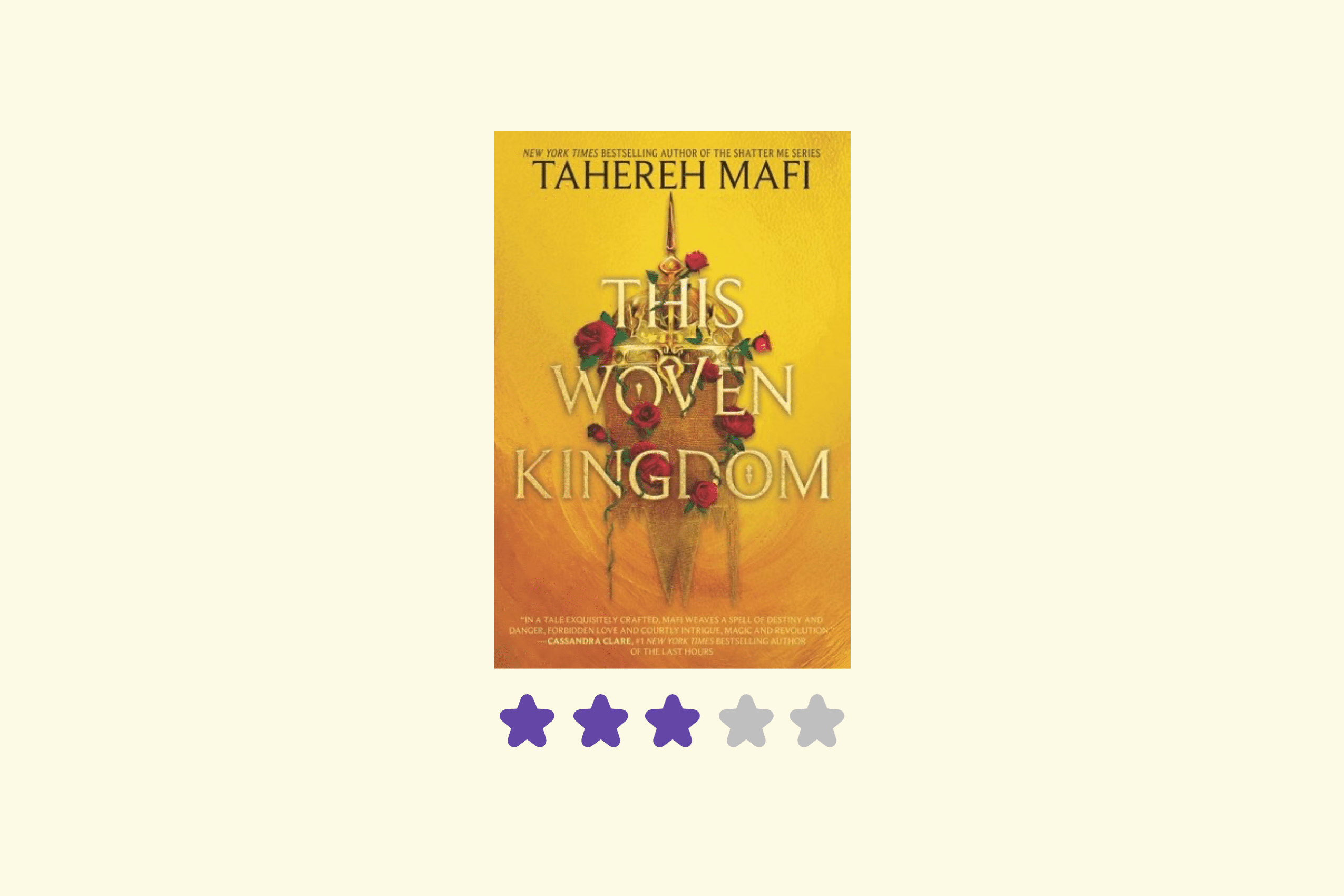 I believe the best word I have to describe this book is strange. However, it may be due to the fact that I'm no expert in Persian mythology. Therefore, at some point I was confused with the presence of God and a devil similar to Lucifer plus forested magic, Jinns and a dragon. It felt like I was inside of a parallel Marvel universe, in this case contemporary religion—a 21st century reality—mixed with fantasy. I wasn't sure all those elements worked well together. My mind was struggling to decide if all the pieces belonged to the same puzzle, or if there was a way to modify those pieces edges to make them match.
This said, after reading more about Persian mythology, I can see a lot of the elements embedded in this story. It of course, makes you grow more interested in what lies underneath. We are all familiar with the story of Aladdin. And even when I haven't read many stories circling Jinns, I've seen that mythological character in passing, and not just the genie inside a lamp.
In "This Woven Kingdom," we meet Alizeh, a Jinn, who despite not knowing the true expanse of her power and strength, knows she has been hidden by her family to one day become queen of her people. The Jinn have been living in peace after some accords came to fruition. However, they still aren't well regarded by humans—a.k.a clay people, now rulers of Earth. Living almost in hiding, as they can't even use their powers, there's a race that might be seeking for more equity and balance.
On the other side of the coin, we have Kamran, the human prince, who after seeing Alizeh for the first time, becomes captivated and intrigued by her character's contradictions. At the same time, he finds himself almost having to choose between his loyalty to the kingdom and this woman who he can't stop thinking about.
It's interesting to see the tale of Zahhak and "satan" somehow reflected in Andurian's King Zaal—Kamran's grandfather. As I understand, Zahhak is a ruler in Persian mythology, a symbol of nepotism. There's a fantastical element about his body I can't reveal, but that I'm fascinated with. Also, his actions as told in his tale correlate with things that happen in the story. The mention of snakes, even the dragon, as weird as it may be, knowing are creatures with some significance in this mythology, bring depth and understanding to the plot.
I still don't know how to feel about the book. I'm glad some of the riddles were solved in a satisfying way. Nonetheless, there's still much to uncover. I believe the next books will give us more insight into how all this mythology comes together. Putting the mythology aside, which is what I need to grasp more fully, I enjoyed how each character contributed to the story. By the end of the book, there are a couple of threads that would be interesting to see how they unfold. It seems book 2 will give us a lot of action and danger.
Review
Book series: This Woven Kingdom
This Woven Kingdom
Author: Tahereh Mafi
Rating: 3.5
---
This Woven Kingdom (Book 1)
by Tahereh Mafi
You can get it at your favorite place. However, you can buy it via Bookshop.org to support local bookstores.
Disclosure: I am an affiliate of Bookshop.org and I will earn a commission if you click through and make a purchase.
Buy link
---
❤️ Enjoy this review?
Check out my Friends of Fae Reviews subscription Plan. It might be a great fit for you.