Zodiac Academy Series #5-8
A never ending story? This is soul-crushing journey with some sparks of hope at the end somewhat shadowed by new trouble!
🎥 In a Snapshot
🔊 Hit play if you prefer to listen to the review: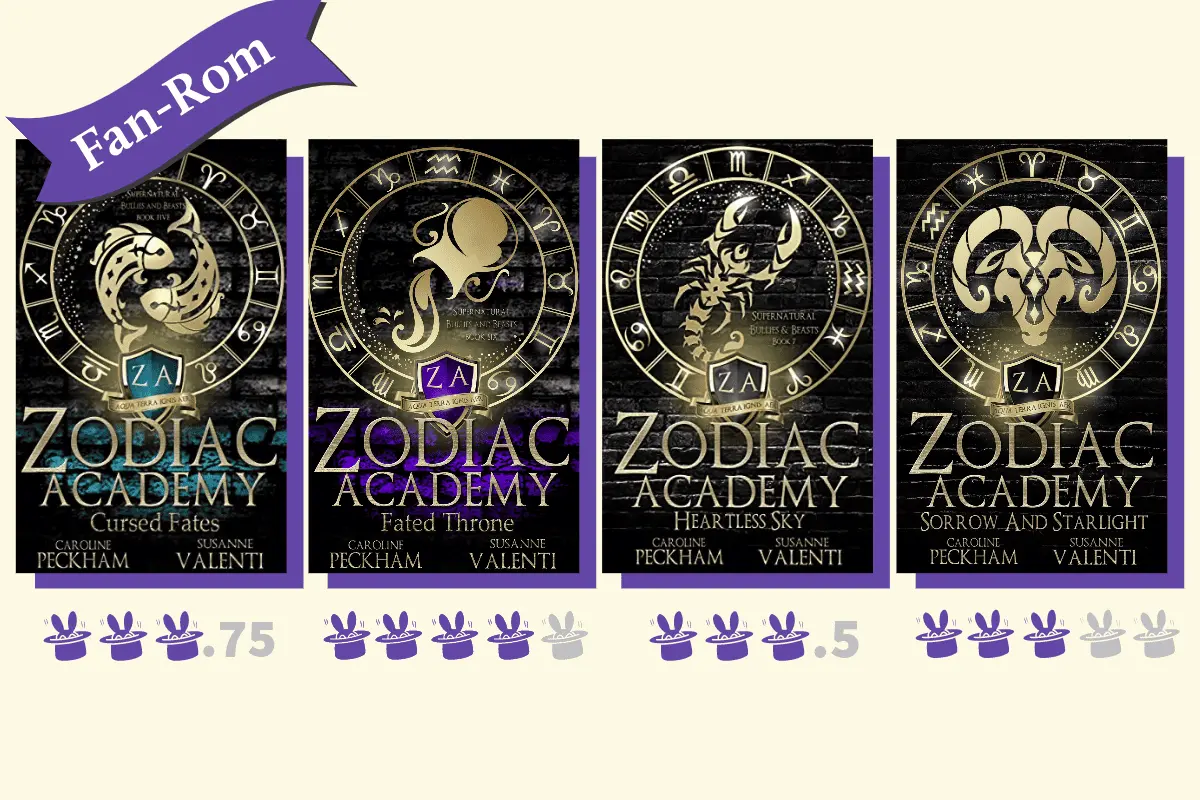 Zodiac Academy Series #5-8 (Audio Review)
---
It's not over yet. We enter the second half of this series.
❗
Book #9 is still to come out.
Highlights
We keep exploring historical events and human sins through the story. We revisit the Holocaust with fantastical creatures and realities. The vivid emotions, cruelty, race for power, intolerance and superiority complex, all these issues we suffer still as a society are woven throughout the events.
What to Expect
New adult story with a lot of spice
Sensitive content: violence, torture, death
Racial discrimination leading to genocide
A lot of messy romantic relationships
Elemental, shadow and dark magic with an ancient twist
More political and power plays
Endless war
A general heartbreaking, soul-crushing and hopeless tone throughout
What I Missed
The constant change of POV with irrelevant characters persists.
The imbalance between good and evil forces is too implausible, even after explained– a bit late too, btw!
This half of the series follows the same slow endless pattern: event, bad luck, the good ones lose, and repeat.

And in between, sex and other unimportant events are given too many pages.
The few important wins are quickly outshined by another event.

I don't understand why there are so many prophecies.
✍️
In all honesty, the series needs some editing—too long, too many individual characters storylines, no ending in the horizon and new pieces keep getting added to the mix.
THE END
---
⚠️
Disclosure:
I am an affiliate of
Bookshop.org
and I will earn a commission if you click through and make a purchase.
---
More Like This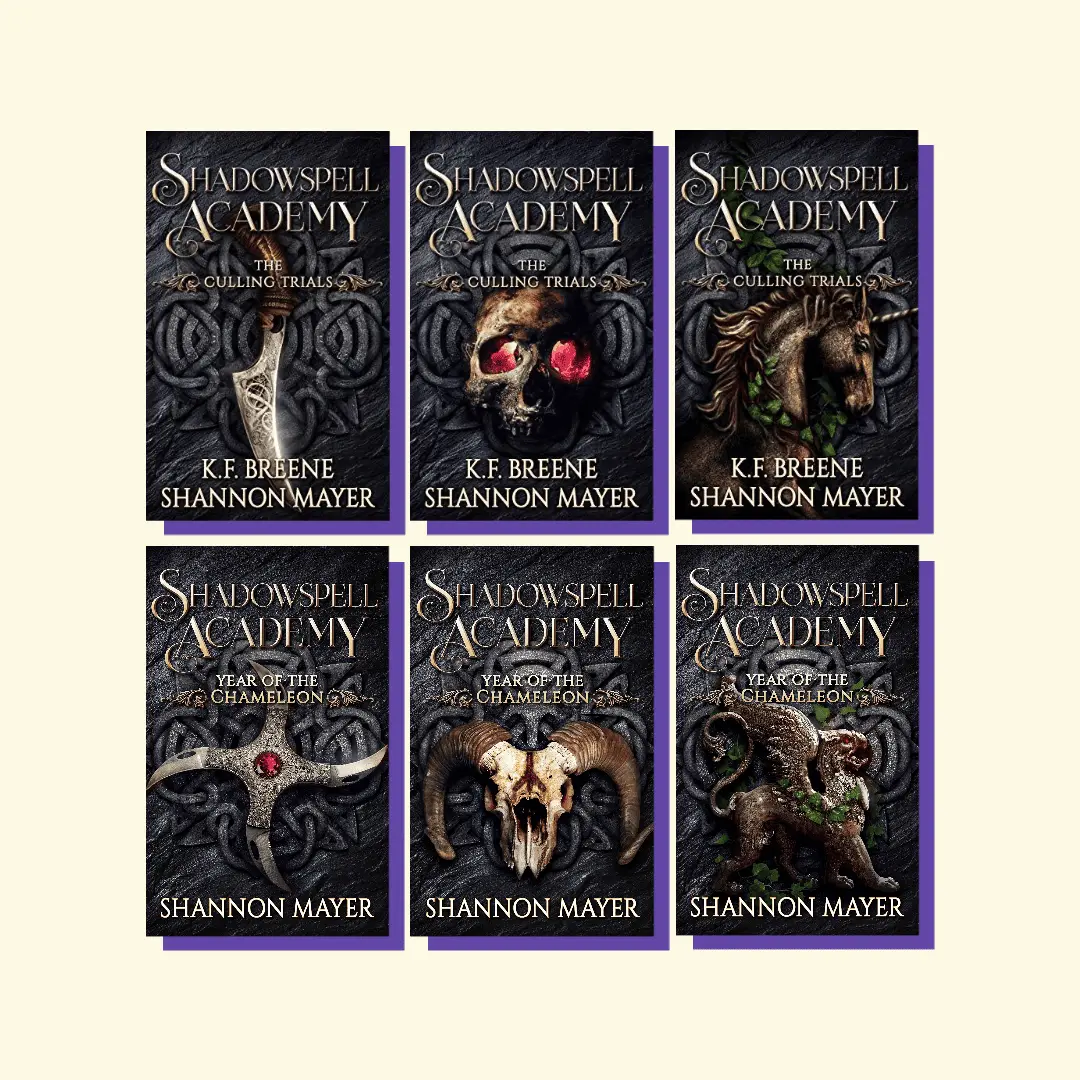 Shadowspell Academy Series
By K.F. Breene & Shannon Mayer
Go to My Review
---
❤️ Enjoyed This Review?
🚀
Get Started
:
Make sure you are getting all the benefits of Fae Reviews.
Come back next week for a new review!