Discover a New Voice in Fan-Rom: Eliza Hampstead
5 questions to get to know better this new voice in the Fan-Rom genre, Eliza Hampstead, author of the War of the Nephilim series.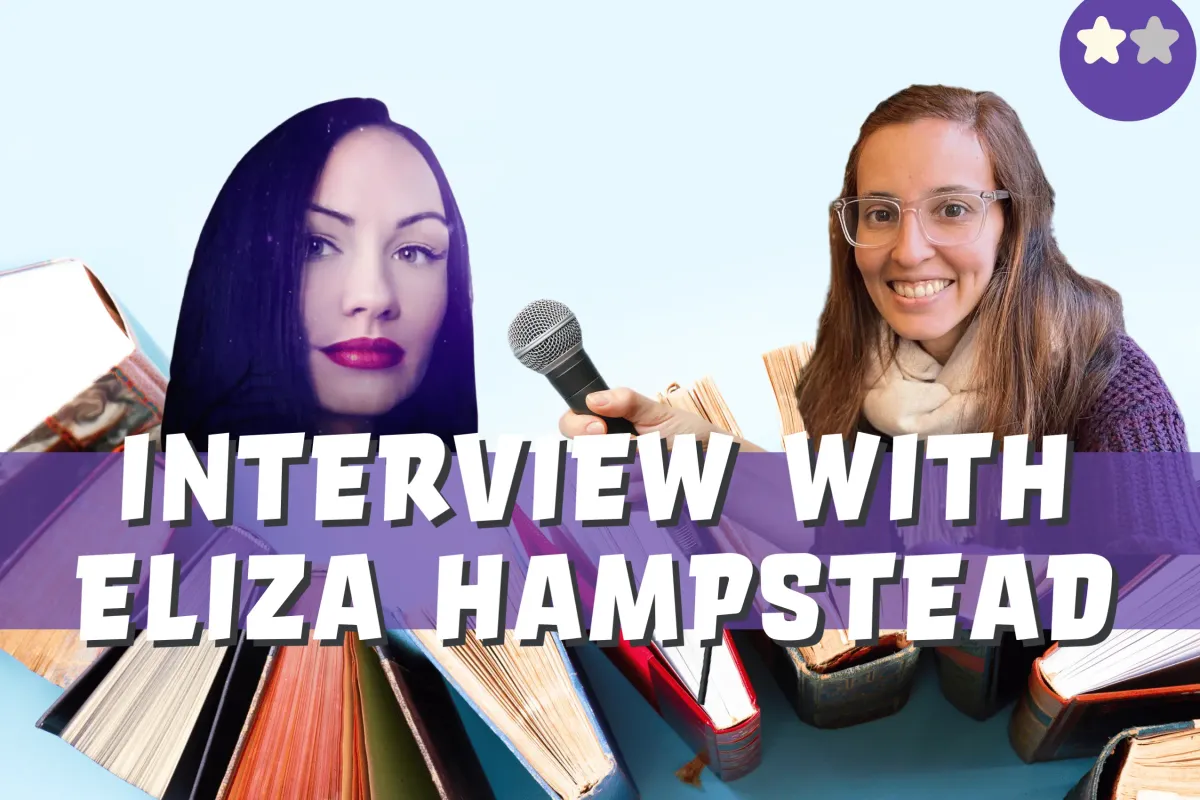 Interview
1. How Does Your Creative Process Look Like?
It generally starts with an idea in my head and I play around with it for sometime before I start writing it down. My first draft contains mainly dialogue and rough outlines of the characters actions. After that, I add layer after layer: feelings, inner conflict, thoughts, body language, and mimics. As it turns out, I write the spicy scenes first and the fighting/battle scenes last. While writing, I draw inspiration from things I see and hear around me and add those little details into the story.
2. What Attracts You about Fantasy-Romance?
I find this genre to be my favourite to read. I want to dive into a world where there's magic and paranormal things. Also, reading how the main characters finally get to know each other is what draws me in—the spicier the better.
3. How Did You Decide Which Fantastical Creatures to Include in Your Books and Why Them?
I've played D&D for years, and one of my characters was a Nephilim-like being called Azariel. She stayed in my mind and I created a world around her. I went for the classics—witches, vampires, fae—as I liked them the most.
4. Which Authors and(or) Books Have Marked Your Journey as a Writer?
There are so many authors…but to name a few: Tolkien, Diana Gabaldon, Rebecca Gable, V.E. Schwab. The Shades of Magic series is my favourite series of all time.
However, besides books, ‌roleplaying games like D&D (Dungeons & Dragons), L5R (Legend of the 5 Rings), Shadowrun, and so many more, have marked my journey. Being a game master and creating a world and story for characters to explore and have fun in is challenging and requires a lot of creativity and quick adaptability. This gives you a lot of opportunities to practise what works and what doesn't…
5. What Are You Hoping Your Readers Will Take from Reading Your Books?
I hope that I can take my readers into another world; that they can enjoy the story and be glued to the pages, and maybe even learn a thing or two.
Thanks Eliza Hampstead for this interview!
---
"War of the Nephilim" Book Order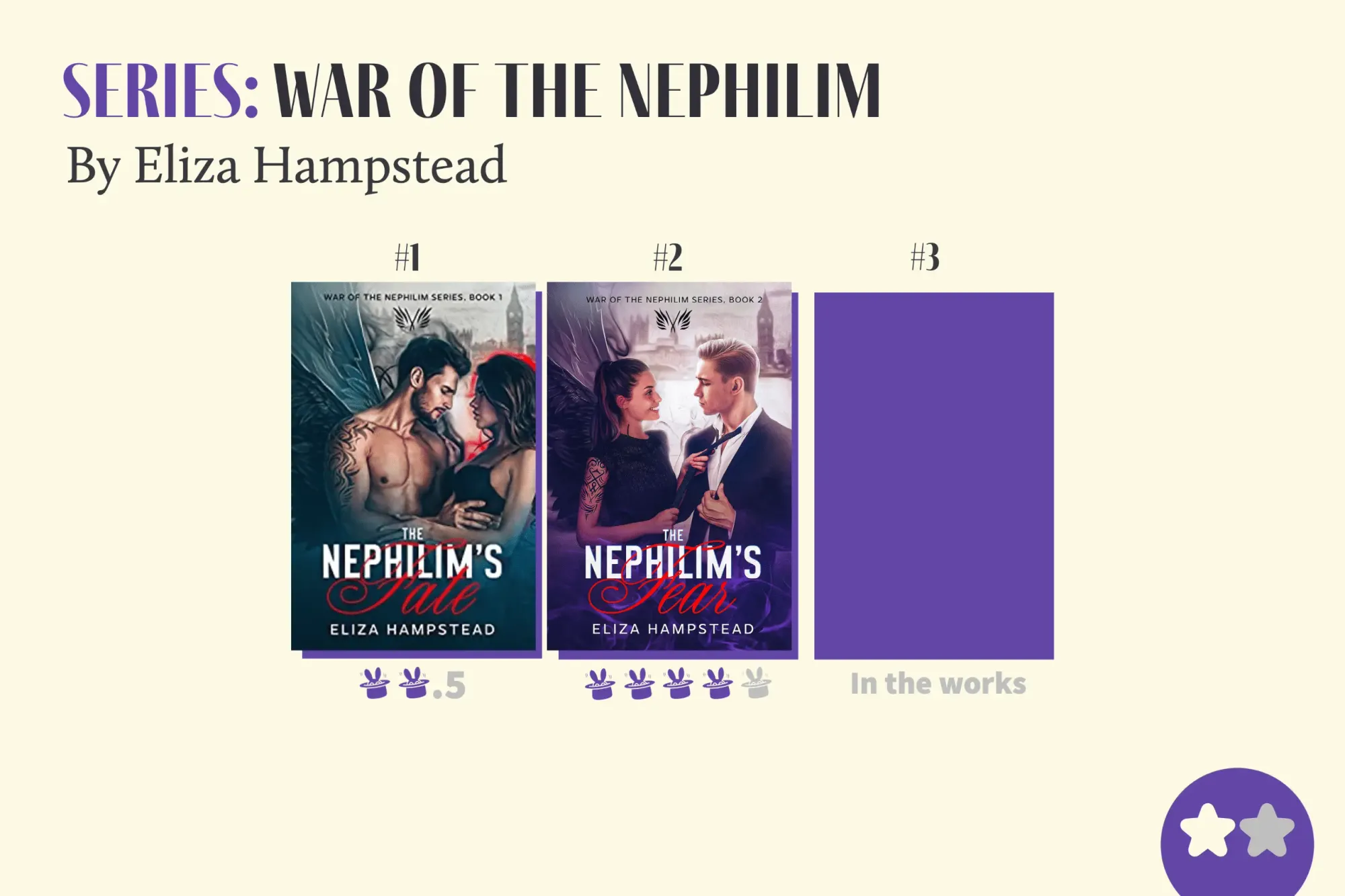 👀
You can check my review on her series
here
!
---
⚠️
Disclosure:
I am an affiliate of
Bookshop.org
and I will earn a commission if you click through and make a purchase.
What's to Come
The author is currently working on the third book of the trilogy, "The Nephilim's Finesse."
---
❤️ Enjoyed This Post?
Check out my blog for more :)