The Last Graduate (The Scholomance, #2) by Naomi Novik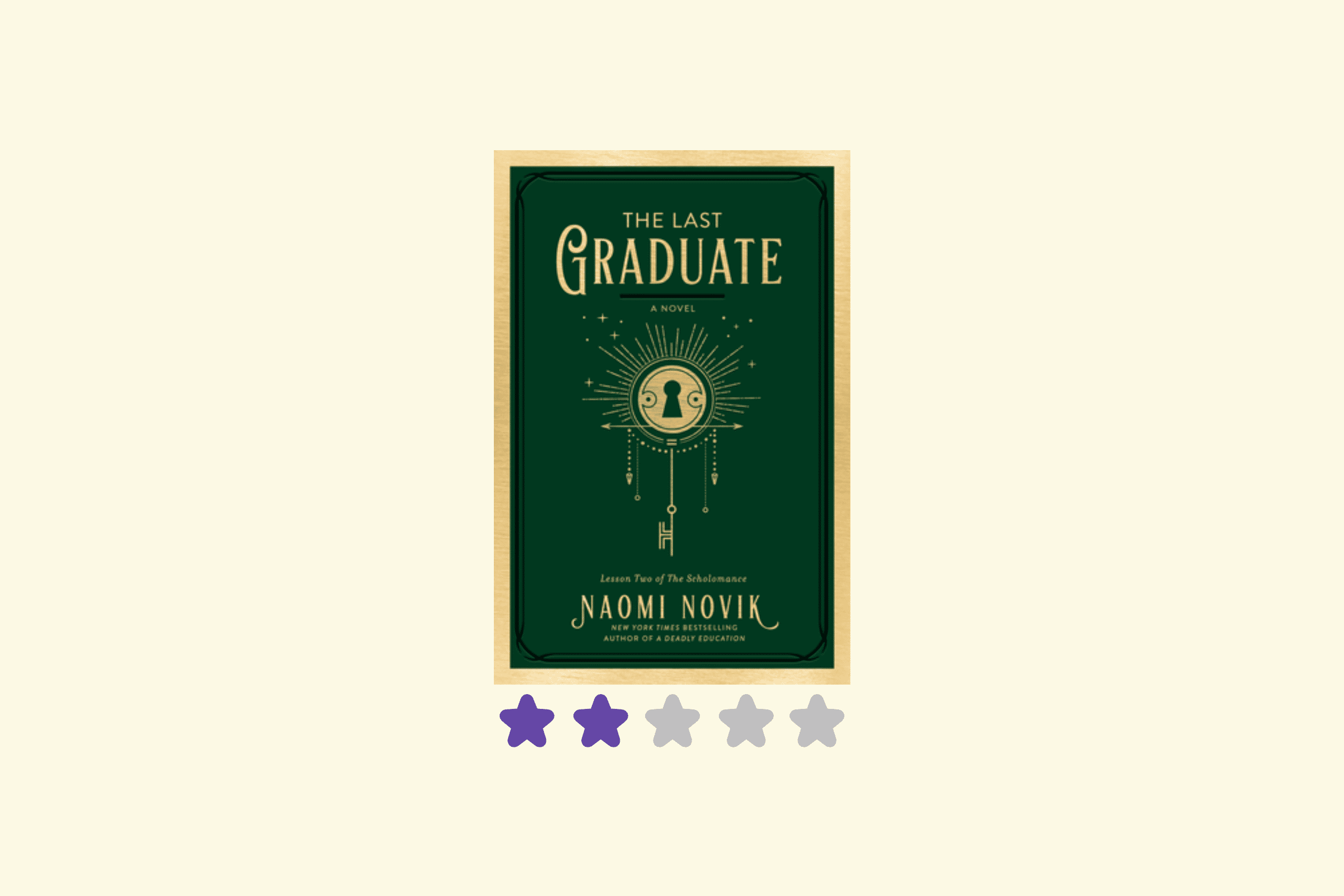 In "The Last Graduate," Galadriel, Orion, and her schoolmates are getting ready to face graduation. After four years surviving maleficaria inside the Scholomance, now they have to strategize and strengthen their alliances to survive the run from the graduation hall to the gates of the school--a path full of monsters, from the smallest to the unbeatable. However, it seems the school has a different idea for them, and El will have to test her abilities, control her impulses and even open up her feelings to confront the new challenges.

As expected, there are things going on not only inside the school, but outside as well. Something has happened to one of the enclaves, and nobody understands what, why or how. Those external factors also play into account in the rivalries and strategies these young magicians have to navigate within. So, will they manage to survive graduation? What is waiting for them outside?

Meanwhile, Orion and El's relationship is taking a turn. "...keep away from Orion Lake," said her mom's warning. However, El hasn't seen any evidence to support it, nor she hasn't understood why her mom would suggest it. So, we get to see some decisions at play. Confessions, powers, dreams, realities...

Content wise, it all sounds perfect. However, this book had more tell than show. We get lost in explanations of how El learned this spell or that one, how the translation process progressed for her, what they were planning to do and not do, etc. There was barely real striking action. And with all due respect to the readers who loved this book and got shocked about the ending, that was the most disappointing part, in my opinion. Events need to happen for a reason. They need to be justified to be credible. The ending, for me, was unnecessary and absurd. Not only that, it gives you too many hints or predictions of what is going to happen in the next book, which kills a bit the suspense and tension building.

Let me close this review by commending the book title. Spot on! If you want to know why, then go ahead and grab the book.
---
The Last Graduate (The Scholomance, #2)
by Naomi Novik
You can get it at your favorite place. However, you can buy it via Bookshop.org to support local bookstores.
Disclosure: I am an affiliate of Bookshop.org and I will earn a commission if you click through and make a purchase.
Buy link
---
❤️ Enjoy this review?
Check out my Friends of Fae Reviews subscription Plan. It might be a great fit for you.