A Deadly Education (The Scholomance, #1) by Naomi Novik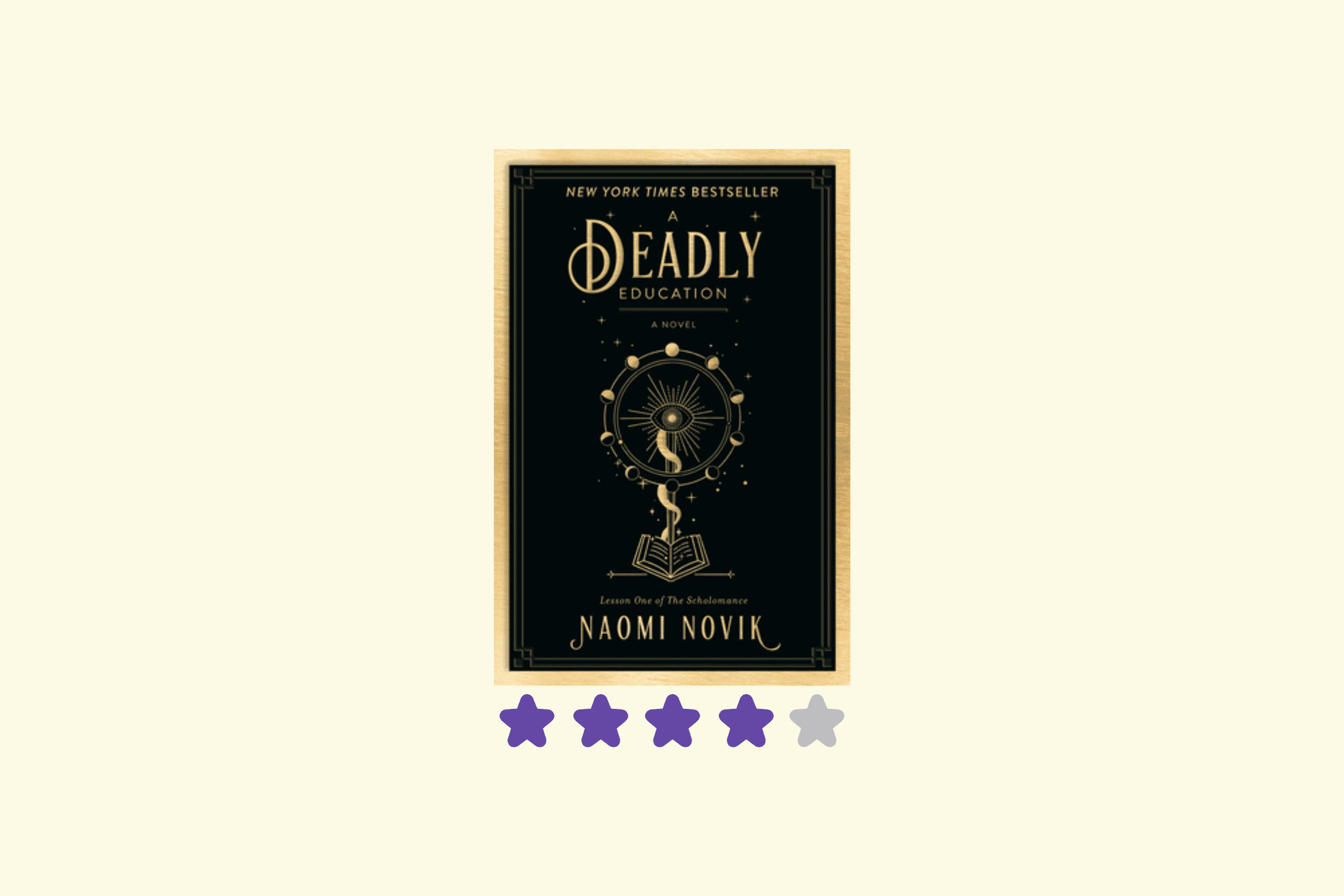 This time, Naomi Novik brings us to a different world of fantasy, a school for magicians. However, forget about Harry Potter because these two stories have nothing in common except for the presence of magic. The world around the Scholomance reminds me a little bit of Halalház, the fae prison in the book series Savage Lands, written by Stacey Marie Brown. Imagine going to a school to learn to use and control your powers/affinity, but instead of being surrounded by a lot of professors and a super powerful Dumbledore, you have to almost fight for survival, like in Halalház, because here, nothing is guaranteed. Against wards and protections, maleficaria will still find you under your desk, hidden in the food. So you better watch out!

In a Deadly Education we meet Galadriel--nice reference to Lord of the Rings--and Orion. There's a lot of mystery around these two main characters. It seems they are in the opposite spectrum of magic, almost as if he represents white magic and she might represent dark magic. However, we still don't know what that may entail. Both are two magicians who seem all in all good people. In fact, this is something I applaud. Novik doesn't revel much about their powers and what it could mean to both of them and the world of magic. However, the story envelops you so, that you forget for a moment why those details might be relevant. What I mean is, even though you want to know more about them, their relationship and their role in the short-term, you don't miss that information. The tension is so well kept throughout the book that there's no time to miss this information. This is important for me because it means the story had enough material to cover en entire book, leave enough for the saga, and not end up short in book 1.

Now, I do have to say that specially at the beginning it wasn't as smooth as it could have been to get into the mood and the flow of the story. Nonetheless, it's still a good book, not a favorite in the fantasy genre, but definitely a good story. Also, the fact that the school wasn't such a pink experience for its habitants was refreshing. They don't have to fight an external power/monster (at least yet). Every day is a fight on its own inside their school. Now they are seniors, ready to build alliances and resources to face their graduation--not a celebration after all. And, I'm sure there might be some external plots and influences under way in the next books. We'll see.

I'll end this review by saying that the last sentence of this book was just magnificent. That's a way of ending a book folks! Let's see what surprises are hidden in book 2.
---
A Deadly Education (The Scholomance, #1)
by Naomi Novik
You can get it at your favorite place. However, you can buy it via Bookshop.org to support local bookstores.
Disclosure: I am an affiliate of Bookshop.org and I will earn a commission if you click through and make a purchase.
Buy link
---
❤️ Enjoy this review?
Check out my Friends of Fae Reviews subscription Plan. It might be a great fit for you.