Blood & Honey (Serpent & Dove, #2) by Shelby Mahurin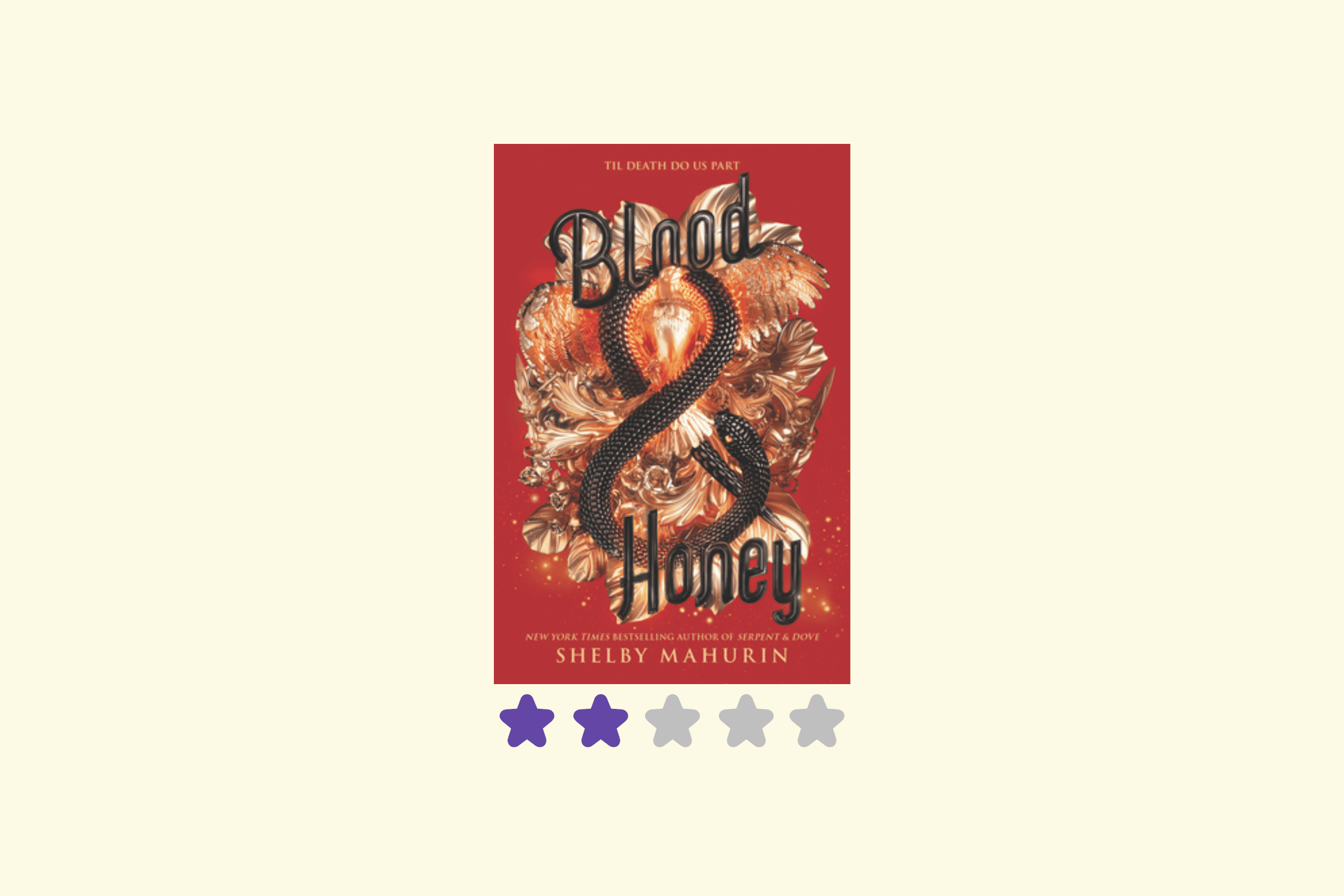 For fans of Sarah J. Maas, says the book series description. Well, this second book of the Serpent & Dove trilogy felt like reading the fourth or fifth book of Maas's A Court of Thorns and Roses series. By the latter I mean that sometimes when book series start getting lengthy, they also start losing its poison. However, in this case, I believe Serpent & Dove lost its appeal too early on the road.

In this book, we follow the relationship between Lou and Reid, after the latter accepts his involvement with a witch. We also follow them on their journey to stop Lou's mother from causing even greater devastation. Both premises sound enticing. However, the story uncovers too slowly. There's not enough suspense to keep you guessing what might happen. There's not enough intense action to want to stick around and keep reading to see how the conflicts will unfold. Also, Lou and Reid's relationship lacks the passion, for instance, that you would find between Feyre and Rhysand (from Sarah J. Maas's book series).

For me, the fantasy world wasn't enough and neither the romance. Furthermore, the ending was disappointing. It seemed the main characters and their allies were having the upper hand in the conflict to just let the opportunity pass. And now, it feels we're almost back to square one, waiting for a third book to heal the same wounds, to cast light over the same shadows or to succumb to them. The evolution we were starting to see in some of the characters has now become a regression.

As always, my criticism is born from a place of respect to authors in the hopes I can humbly construct and contribute to their journey as writers.
---
Blood & Honey (Serpent & Dove, #2)
by Shelby Mahurin
You can get it at your favorite place. However, you can buy it via Bookshop.org to support local bookstores.
Disclosure: I am an affiliate of Bookshop.org and I will earn a commission if you click through and make a purchase.
Buy link
---
❤️ Enjoy this review?
Check out my Friends of Fae Reviews subscription Plan. It might be a great fit for you.