Book Lovers by Emily Henry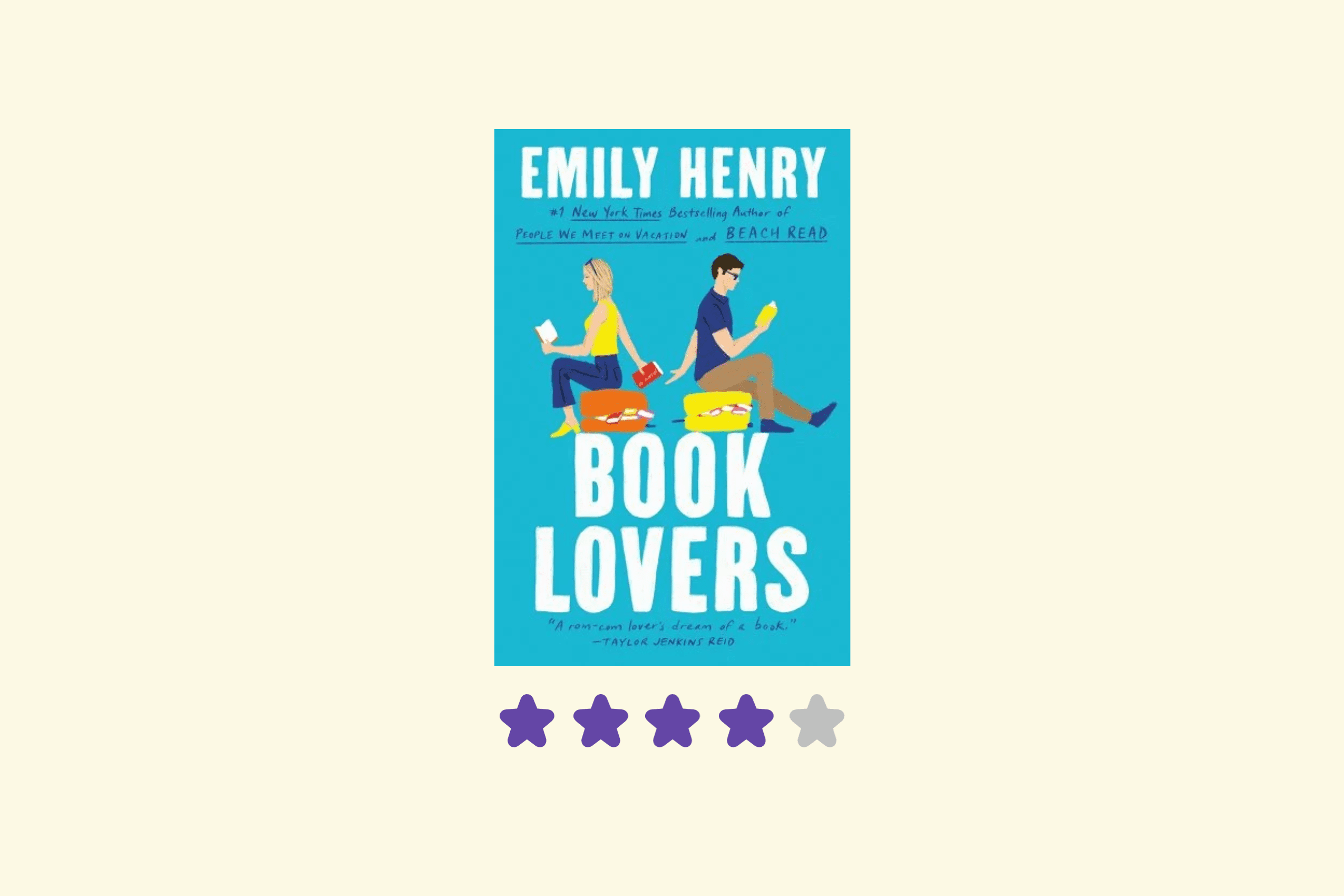 What can I say? When Emily Henry writes a book involving the literary world—characters who love books or are writers/editor/agents—, she just hits the mark EVERY SINGLE TIME! Let me tell you, I wasn't a fan at all of "People We Meet on Vacation." However, "Beach Read" is one of my favorite contemporary romantic novels, so I've always kept my faith in Henry. Certainly, she didn't disappoint.

"Book Lovers" is all you want in a romantic story:
a hate-love relationship
a forward-independent protagonist
a struggle to conquer for a happily ever after
an intriguing character of the opposite sex
books because of course why not
passionate scenes
a romantic ending
Sure, I wanted the ending to prolong a little bit, to have more spice in it as what we read in the rest of the pages. But, this is me being picky. I completely recommend this book to all the fans of the genre. You'll have a fun time joining Nora in her not-so-idyllic adventures in Sunshine Falls—the typical small town a city person hates but end up moving in because they fell in love with a local (please note my sarcasm as it is part of Nora's character). You'll get hooked with Charlie, Nora's counterpart in this love story. And, there are also a couple of twists and turns in there to freshen the plot. Also, I have to add that it was funny reading Henry mocking the romance genre stereotypes, considering she is a writer of romance.
All in all, thumbs up for this one! I hope you choose this book and enjoy it as much as I did.
Book: Book Lovers
Author: Emily Henry
Rating: 4
---
Book Lovers
by Emily Henry
You can get it at your favorite place. However, you can buy it via Bookshop.org to support local bookstores.
Disclosure: I am an affiliate of Bookshop.org and I will earn a commission if you click through and make a purchase.
Buy link
---
💜
Does your TBR needs more passion, hope, and love? Check out my "Romance" category to discover more stories.