🔥 When Life Burns, Will You Rage or Love?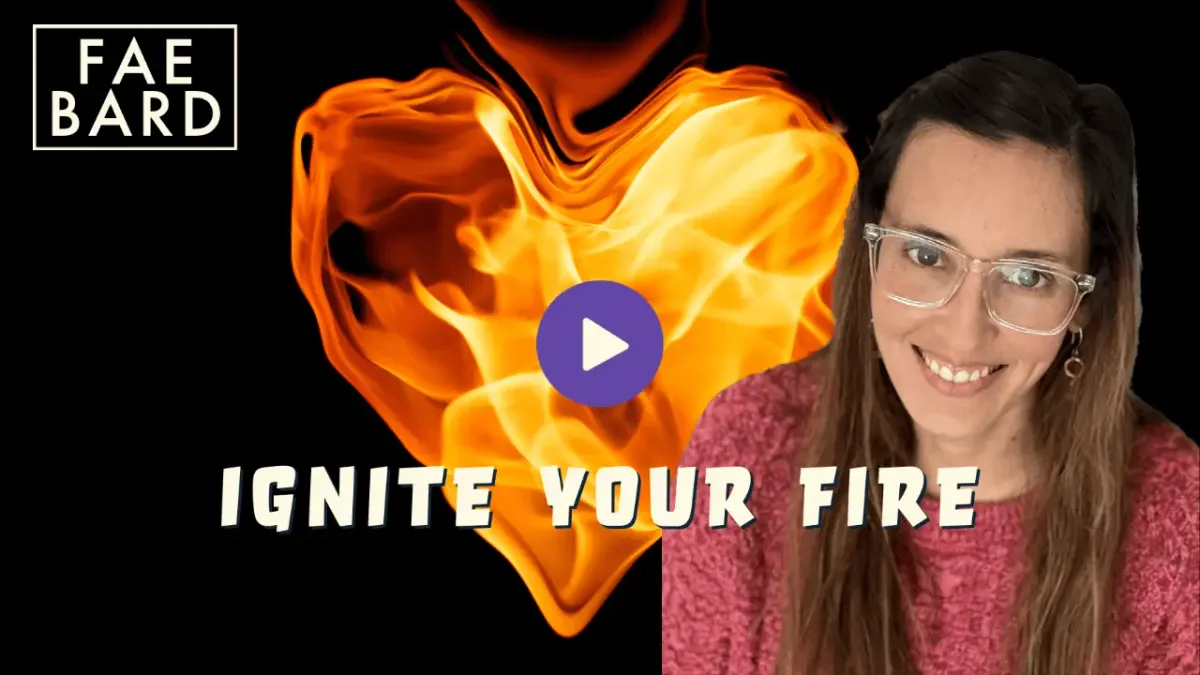 Welcome to Fae Bard, my monthly videoletter that celebrates the joy of reading Fantasy-Romance books and books in general.
💬 In This Issue...
Book of the Month: Sabaa Tahir's latest YA Romance, a poignant story not to miss.
Upcoming Releases: A very fruitful month! Find which are the 5 releases I can't wait to read.
Dive Deeper: A mythical creature and my rating explained. Links below...
---
🎥 Click play on the video below to watch.
Fae Bard Issue #12 (Video Transcript)
Hi dear High Fae! I'm Diana, the face behind Fae Reviews. First of all, thanks for subscribing. As you know, as part of your membership you have access to my videoletter, Fae Bard, which I release every first Friday of the month.
In this videoletter, you'll find three main sections:
The first is…
Book of the Month

, where I bring you a top book recommendation, meaning a book already tested and highly rated so you might add it to your TBR.
The second part corresponds to…
Upcoming releases

: Here you'll find the books I'm looking forward to once they become available during the month.
And finally…
The

Dive Deeper

section, where I'll suggest further reading, if applicable, in case you're interested to explore more about what we're talking about.
Plus your download "On the Go Guide," which is an image or pdf, depending on what you prefer, that you can carry on your mobile everywhere you go. It contains book recommendations easily accessible on the go. Stopping by a library by chance and don't know what to look for? That's what On the Go is for.
Book of the Month
I usually dedicate this section to a Fantasy-Romance book. However, I was so touched by Sabaa Tahir's "All my Rage," I knew it deserved a special mention. Just so you understand better, this is a book in my 5-star club, that is, those literary rarities and masterpieces that get the highest rating from me.
In this romance, we meet Salahudin and Noor, two teenagers with Pakistani backgrounds, who will soon find out life can sometimes burn and we can choose to love or rage in return. They'll both encounter harsh life challenges that will shape their decisions and actions. However, there's always light at the end of the tunnel, and even when we all make mistakes, the important thing is to reflect, get up, forgive and move forward.
Tahir explores grief and hardship in such a way that will leave you speechless. Her writing is impeccable; the story so touching, crushing, but also hopeful… The best adjective I guess is poignant. I wrote it on my review, and I'll say it again, no more words are needed to talk about this book. It's a must read.
I'll leave the link to my review below if you want to check it out.
Upcoming Releases
What a fruitful month! Are you ready? Ok, let's get started. Three of my beloved Romance writers, and whose books I try not to miss, are bringing us new releases.
Book 1: Practice Makes Perfect by Sarah Adams, the author of the beloved and cute friends-to-lovers story "The Cheat Sheet," comes with another fake relationship that seems will spark love between friends. We go back to Rome, Kentucky, the setting for her other book "When in Rome," and revisiting some familiar characters. You might want to check out the latter book to get more context.

Book 2: The experienced and well-established duo, Christina Lauren, brings us their latest "The True Experiment." You may recognize the main character, as Felicity Chen is Jess's best friend from their former book "The Soulmate Equation." Fizzy is a specialist when it comes to writing her romance novels. However, in real life, she doesn't seem to get the same luck. Will she find her "swoon-worthy, can't-stop-thinking-about-him, all encompassing" love?

Book 3: From the author of my favorites "On Dublin Street" and "Fight or Flight," Samantha Young, comes "Beyond the Thistles." A bodyguard refuging from his past in his homeland Scotland, and a single mom running from the States from her dangerous former partner. New beginnings that might become threatened when their pasts collide.
But this is not all. Let's add another romance to the list by the hand of Carley Fortune, "Meet Me at the Lake." As they say and I quote "a random connection sends two strangers on a daylong adventure where they make a promise one keeps and the other breaks." Nine years later, their paths cross once more, each with new loads to carry on their shoulders. Will they help each other carry their burdens or will their timing be wrong again?
And finally, a Fantasy-Romance by Rebecca Yarros, "Fourth Wing." I read a devastating but incredible romance by this same author titled "The Things We Leave Unfinished." So when I heard of this release I was curious to explore her writing in a different genre. Here, we will be face to face with dragons, with an unlikely female college participant that has been forced to train as a rider, in the mist of a war outside that's getting out of hand. Sounds promising!
All of the above books will become available on May 2nd, except for Christina Lauren's The True Love Experiment to be released on May 16.
Dive Deeper
Last month, we dedicated the book of the month to A Warrior's Fate by Melissa Kieran. I wanted to share with you a special episode I prepared on a legendary creature protagonist in this series. A video format will be available soon to complement this shelf addition of my Fae Lounge.
Also, so you can better understand what my rating represents, and why I say the 5-stars club is so special, check out my latest blog post on this subject. I'll leave all the links below.
If you feel like it, you can always say hello or leave me a comment. I'll be happy to hear from you and heed your advice, after all, Fae Reviews is here to make your reading journey smoother and more satisfying.
Finally, don't forget to download the latest "On the Go" guide so you can have an interesting selection of books at your fingertips. Finding what to read next and narrowing your options have never been easier. Thank you for watching. See you next month!
Dive Deeper
Links & Downloads
Links
1.
📖
Check out my review of
All My Rage
, this month's book recommendation,
here
.
2.
⭐
Learn how I
rate
the books
here
.
4.
🛍️
Do you like bookish apparel and accessories? My two new collections are available now! Explore
here
.
---
On the Go Guide
Download your On the Go Guide ⤵️
Thanks for stopping by!
---
❤️ Enjoyed This Videoletter?
💬
Hit reply to send me feedback or just say hello.
---
🍿 Watch next episode
(or previous)